News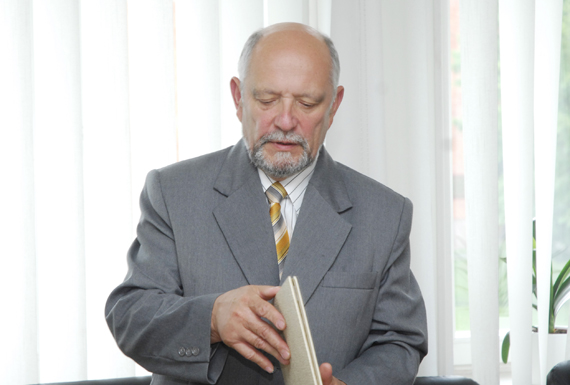 14 October, 2016
Library Book Exhibition Marked Jubilee of Law Prof. Sigitas Pečkaitis
Law School
Community
Oct. 13th 2016, the Mykolas Romeris University (MRU) Library (2nd floor foyer) opened a book and research journal exhibition to mark the 70th jubilee birthday of long-time Law Prof. Justinas Sigitas Pečkaitis, who has served as MRU's Vice-Rector.
Prof. Pečkaitis was a Law Professor specializing in Criminal Law issues.
The exhibition was organized by MRU LIbrarian Gražina Rozancevaitė.