News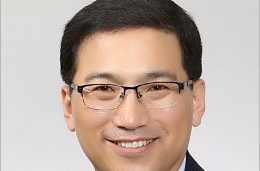 28 November, 2018
Lecture: Blockchain for Disruptive Innovation Nov. 28th
Community
Events
Lecture
Nov. 28th, 2018, U.S. St. Mary's University Prof. Seongbae Lim from Texas presented a lecture: "Blockchain for Disruptive Innovation".
Prof. Lim, an Information Systems Management professor, is Dept. Chair at St. Mary's University. He specialises in research in innovation strategy. He has published more than 100 papers and presented many keynote speeches about innovation for world-renowned institutes such as the United Nations.
He recently published a book and is the co-author of: "Living Innovation from Value Creation to the Greater Common Good."
The lecture was part of the course, "Introductory Course to East Asian Community: Cultural, Political and Economic Aspects" which is organized and funded in conjunction with the One Asia Foundation.