News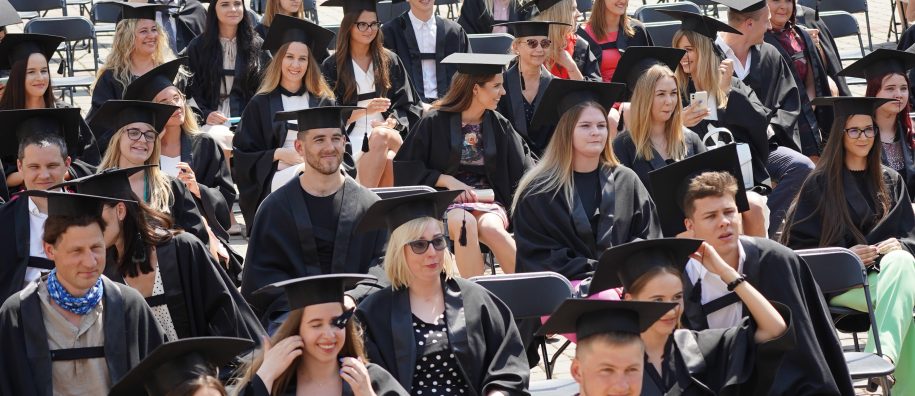 22 June, 2021
Law School Grads Awarded Diplomas June 22nd
Law School
Events
Graduation
June 22nd, 2021, Mykolas Romeris University (MRU) Rector Prof. Inga Žalėnienė, along with Law School Dean Prof. Lyra Jakulevičienė, awarded diplomas to graduates of the Law School during an outdoor ceremony in sweltering 32+(C) heat.
Rector Žalėnienė congratulated graduates and told them to dream and have ambitious goals and to not avoid challenges.
Your Class had to overcome more than the usual hurdles to graduate, the Rector noted. She said that the students were forced to quickly transform their daily learning habits and to study and listen to lectures online remotely.
I trust that this forced, but at the same time unusual experience will be important in your further professional activity, Rector Žalėnienė said. It could be an indicator to future employers of a person's  ability to adapt and to be creative and a socially responsible individual.
She also encouraged students to adhere to University community values - justice, honesty, respect, trust and responsibility as graduates enter the workforce.
The ceremony was attended by a host of dignitaries including Lithuania's Bar Association Chairman Ignas Vėgėlė, Lithuania's Supreme Court Justice Sigita Rudėnaite and Justice Dalia Vasarienė of the same Court and many others.