News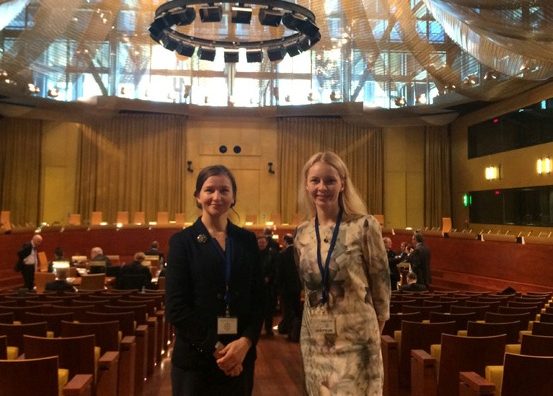 21 April, 2016
Law Faculty Dean Prof. Jakulevičienė Visited European Ct of Justice
Law School
Events
Meeting
April 18th-21st, 2016, MRU Law Faculty Dean Prof. Lyra Jakulevičienė and Public Law Institute Director Assc. Prof. Agnė Tvaronavičienė visited the European Court of Justice in Luxembourg.
During the visit they met with Justices, from Lithuania, including Prof. Egidijus Jarašiūnas and E. Bieliūnas. They also met with EU General Court Justice V. Valančius, who recently began his duties at the Court.
Dean Jakulevičienė and Assoc. Prof. Tvaronavičienė also discussed possible areas of cooperation with MRU LAB in research and possibly student internships and training at the Court. There was also the possibility to take part in two Court proceedings regarding anti-dumping, banking and the Aarhus Convention.
The Court of Justice of the European Union (CJEU) was established in 1952 and reviews the legality of the acts of the institutions of the European Union, ensures that Member States comply with obligations under the Treaties, and interprets European Union (EU) law at the request of the national courts and tribunals.
The CJEU consists of three courts: the Court of Justice, the General Court (created in 1988) and the Civil Service Tribunal (created in 2004). Since their establishment, approximately 28 000 judgments have been delivered by the three courts.