News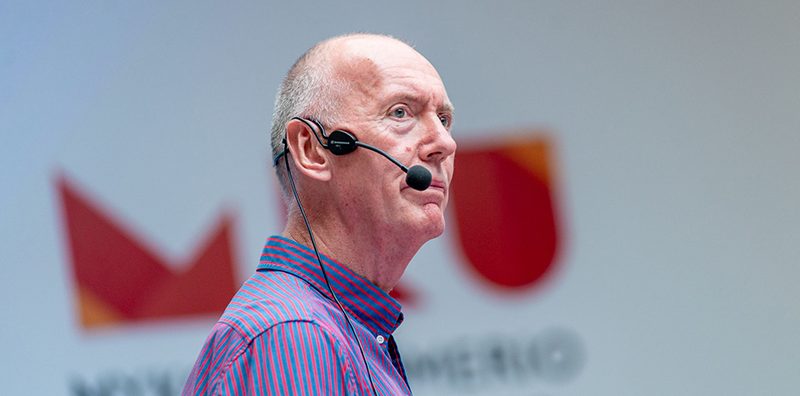 21 August, 2019
Laundered Money's Almost Always Stolen from Average Joe says Expert
Faculty of Public Governance and Business
Events
Lecture
July 12th, 2019, U.K. money laundering expert Graham Barrow lectured at the Transparency International (TI) Summer School 2019 held at MRU. He said the largest amount of laundered money comes to Europe from the former Eastern bloc as well as China.
Not only banks and police must take action to fight this tendency, but also every European citizen, he said.
Barrow said that illegal money comes from different places - especially from corrupt politicians and criminal organisations. For example, there is the Italian, Bulgarian, Russian mafia. Then there are people smugglers, narcotics barons and forgers of goods. In Central and Eastern Europe there are corrupt politicians. They generate huge sums of money. But there is a separate group of people that are responsible for money laundering and they have a network throughout Europe, he added.
Barrow said in this region Riga is one of the biggest money laundering centres. Many criminal organisers operate in Ukraine. Money laundering is a professional job. The total sum of criminal funds, in Barrow's opinion, may be more than 3 trillion dollars per year. It's an unimaginable amount. Such money laundering laundromats exist in many countries. Although each country has its financial investigative units, it's difficult to detect them, Barrow noted. If organized crime operates in 12 different countries, who is responsible for investigating? That's always someone's problem. As democracy expands, more and more people believe in transparency and take part in an open discussion.
As to who should take responsibility, Barrow said that corruption affects each one of us. That laundered money, which travels through interbank accounts is almost always stolen from the average Joe - the guy on the street, he said.
Graham Barrow works in senior roles across Global Banking, Global Markets, Corporate Banking, Private Banking and Retail Banking. He presented a lecture July 12th at the TI Summer School titled, "Inside Global Laundromats: How Dirty Money is Washed."