News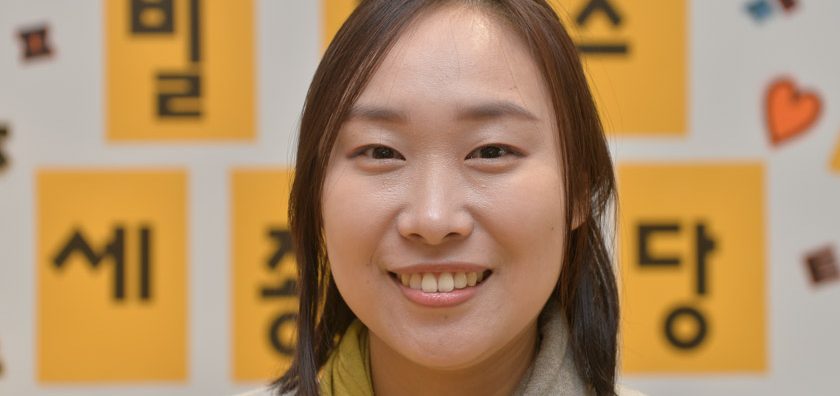 6 September, 2019
Korea's KSI Administrator: Less Stress, More Peaceful in Vilnius
University
Community
Korea's King Sejong Institute (KSI) administrator Heejin Kang doesn't need much adjustment to life at MRU and VIlnius.
Having spent the last 3 years in Poland, she said she is excited to start her new job at the KSI at MRU Vilnius, which is known as one of the best in Europe, she said. The Seoul native enjoys peaceful, pollution-free Vilnius with little stress.
As the new academic year begins, a crop of about 220 students will start studying Korean language and culture at Mykolas Romeris University (MRU).
"I love this place," said MRU King Sejong Institute (KSI) Vilnius administrator Heejin Kang, who just started her job in Vilnius.
Having taught Korean language for 3 years in the Polish city of Katowice, she said she wanted to come live in Vilnius.
"One of my Polish students had Lithuanian parents, but they are living in Poland. She told me about Vilnius, its beauty, the history. I wanted to come."
At the MRU KSI four Korean teachers are teaching about 10 courses this semester. First classes started Sept. 2nd, but those interested from Vilnius and other universities can still register this week for Conversation 1 Korean courses. The 15-week courses, which began Sept. 4th, are free. (Register by writing ksi.vilnius@mruni.eu)
In Poland Kang had already heard of KSI Vilnius. It is known in Europe as one of the best Korean Language Centers, she added. In 2018, the MRU and Korea's Dongseo University (DSU) established KSI Vilnius was selected as one of the best institutes in the world.
"This makes it all the more interesting for me. We feel the energy here," Kang said speaking of the numerous cultural activities organized at KSI including K-Pop contests, movies, theater group and taekwondo (offered during the summer).
Fresh from a month's stay in Seoul, Kang had her fill of spicy Korean food, especially the rice cakes with chili sauce known as Gochujang. It's made from red chili peppers and powder and very popular in Korea, she said. "It's too spicy for foreigners. Of course, your mouth is burning after this," she said.
Korean food is expensive in restaurants not only in Warsaw, Katowice and also in Vilnius, so Kang often cooks Korean dishes at home.
"We can not go out to eat every day," Kang said. So, after work she makes various meals containing rice along with vegetables. "We use black soy sauce with garlic powder and sesame oil to make a popular Korean sauce that we serve with spinach or other vegetables, she explained.
"Most Koreans eat spicy food," she said adding that the food generally in Lithuania is quite bland.
An optimist, who likes to laugh, Kang said she has had "no difficulties" to adjust in Lithuania. "I feel very peaceful in Lithuania," she said.
The millions of people living in Seoul, the daily stress and pollution make living there problematic, she said.
So far, she's enjoying every minute of her work at the KSI Vilnius Institute as an administrator. She is adjusting to life and her new job. She has no plans to teach this semester, but will not rule out teaching Korean in the future.
"Life and work has more of a balance in Vilnius and it's less stressful than Korea," she said.