News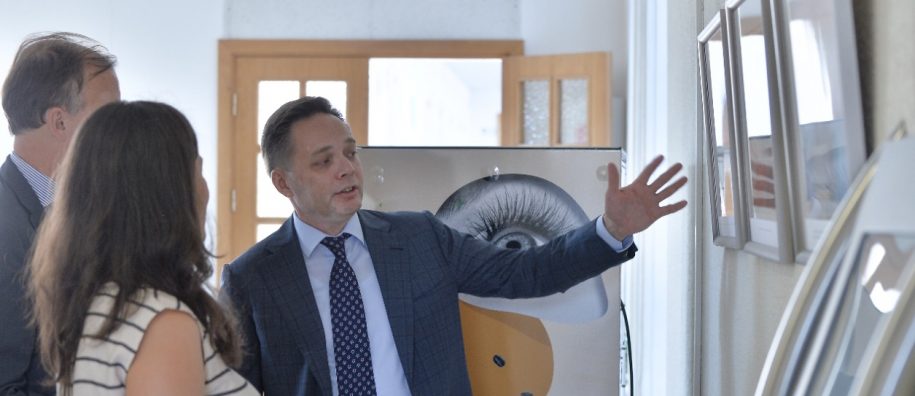 28 August, 2019
Kazakh No Nuclear Weapons Photo Exhibition Opened
Community
Events
Aug. 29th, 2019, in MRU's 2nd floor foyer, the Republic of Kazakhstan Embassy's photo exhibition, "World Without Nuclear Weapons" was opened.
The United Nations (UN) each year on Aug. 29th marks the International Day Against Nuclear Tests. On that day in 1991, Kazakhstan's President Nursultan Nazarbayev decided to close a nuclear test site where hundreds of nuclear devices were detonated over a 40-year period.
Fallout from clouds above ground and explosions below ground did severe damage to the surrounding population, especially in the town of Semipalatinsk (now Semey) about 100 miles east of the site. Radiation levels are as much as ten times higher in the soil and water near the town even today. Babies have been born with deformities during and after the period of testing. Cancer leveled the population so that, according to a 2016 report, more than half of the town does not live to 60.
The exhibit contains photos, mostly black-and-white of residents, people living in the area affected by radiation and pollution. Large plots of land in Kazakhstan remain polluted and people living nearby complain about health problems.

All invited to come view the exhibit.