News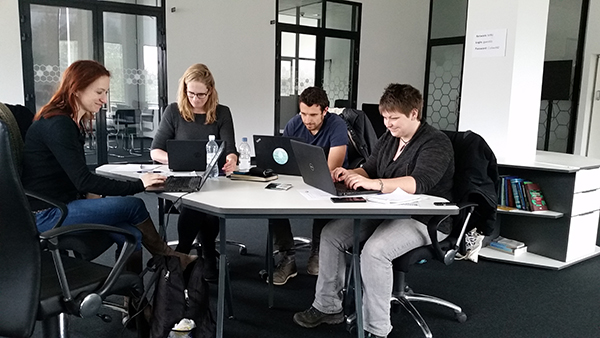 16 March, 2018
Intl Discussions on Citizen Science Held to Promote Scientific Literacy
Community
March 14-15th, 2018, researchers and doctoral students from Austria, Israel, Switzerland, the Netherlands, Slovenia, the U.K. and Lithuania took part in a COST programme project, "Citizen Science to Promote Creativity, Scientific Literacy, and Innovation Throughout Europe" (CA15212) workshop that was held at the MRU LAB.
Researchers and PhD students discussed what encourages citizens to volunteer taking part in scientific research.
The project is coordinated by the Berlin Museum fur Naturkunde's Leibniz Institute for Evolution and Biodiversity Science Research Director Dr. Katrin Vohland. Lithuania is represented in the management committee by MRU's Dr. Loreta Tauginienė and KTU's Dr. Eglė Butkevičienė.