News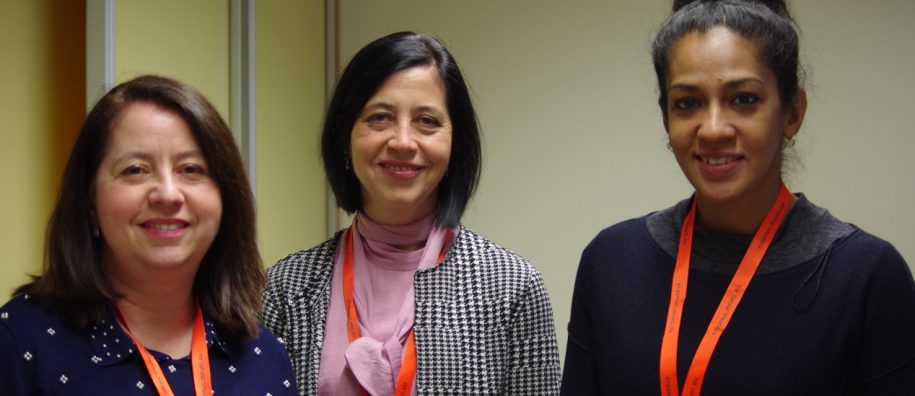 2 May, 2019
International Teaching Week Lectures May 6-10th
Studies
Community
Partnership
May 6-10th, 2019, 11 lecturers from MRU Erasmus+ partner universities presented lectures and workshops as part of International Teaching Week at MRU. A total of 18 academics visited MRU to lecture and exchange good practices.
Participating lecturers taught at MRU as part of the Erasmus+ programme. All lectures during the week were open to all interested MRU students and were free of charge.
International Teaching Week provides an opportunity for students to enrich their learning experience about different topics from an international point of view. The week also serves as platform for mutual exchange of knowledge and excellence among teachers from different countries and cultures.
Lecturers were from: Armenia, France, Hungary, Indonesia, Malaysia, Poland, Serbia, Spain, Taiwan, Ukraine.
At Mykolas Romeris University (Ateities st. 20, Vilnius), the first meeting was held on May 6th, 2019. MRU Vice-Rector for Academic Affairs Regina Valutytė delivered the Welcome Address.
More info, photos on Facebook: https://www.facebook.com/events/331314850951429/ .
Monday, May 6th, Assoc. Prof. Dr. Carmen Garcimartin present a lecture, "Freedom of Religion."
At 13:00-14:30 hr., in Room II-101, Universiti Sains Malaysia (USM) Lecturer Dr. Nagaletchimee Annalmalai presented a lecture, "Gamification in English Language Learning."