News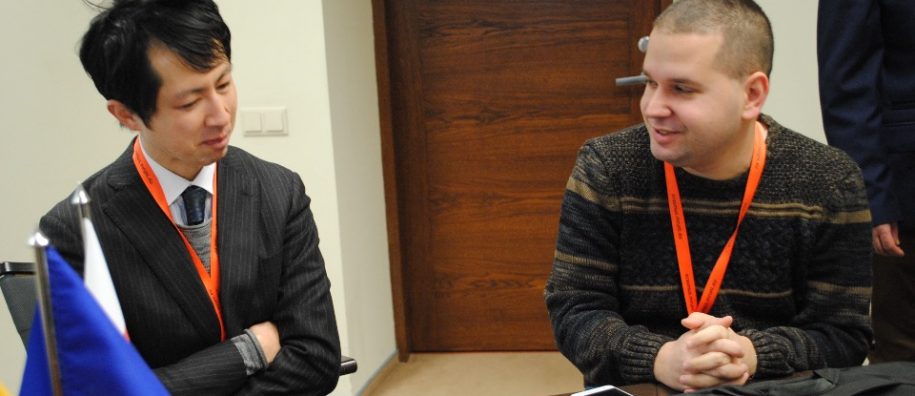 16 March, 2018
International Teaching Week Lectures Held March 12-16th
Community
Events
Lecture
March 12-16th, 2018, Mykolas Romeris University (MRU) students were invited to attend lectures by academics from MRU Erasmus+ partner universities from 7 countries abroad during International Teaching Week that was held on campus.
Lecturers presenting lecturers included those from: Serbia's University of Niš, Japan's Kanagawa University, Portugal's University of Aveiro, Belarus' Yanka Kupala State University of Grodno, Georgia's Ivane Javakishvili Tbilisi State University and Russia's RUDN University.
International Teaching Week provided an opportunity for students to learn more about different topics from an international point of view. The week also served to bring together not only students, but also lecturers from different countries and cultures.
Lectures were free.
LECTURE SCHEDULE:
Monday, March 12th
11:20-12:50 Business Ethics (by TA Dušan Aleksić) Room No. III-319
16:20-17:50 & 18.00-19.30 Lectures (by Prof. Dr. Artur Miskevich: "Combatting Crimes Against Information Security") Room No. II-314
18.00-19.30 New Product Development (by Japanese Prof. Dr. Naoto Nadayama from Kanagawa Univ.) Room No. II-101
Tuesday, March 13th
11:20-12:50 Practical Class. ESP 1 (by Assoc. Prof. Ana Jorge Balula Pereira Dias from Portugal) Room No. III-401
13:00-14:30 Practical Class. ESP 2 (by Assoc. Prof. Ana Jorge Balula Pereira Dias) Room No. II-316
16:30- Open event supported by the Embassy of Japan: Kimono traditions Room No. I-201
18:00-19.30 & 19:30-21:10 "Entrepreneurship & Innovation" and "Global Innovation" (by Japanese Prof. Dr. Naoto Nadayama) Room No. II-101
18:00-19.30 & 19:30-21:10 New Regionalism in Post-Soviet Space: Actors, Forms and Strategies (by Assoc. Prof. Dr. Andrey Kinyakin) Room No. I-311
Wednesday, March 14th
11:20-12:50 & 13:00-14:30 Practical Class 3 & 4 (by Assoc. Prof. Ana Jorge Balula Pereira Dias) Room No. III-319
13:00-14:30 & 14:40-16:10 Performance Management & Evaluation in the Public Sector (multiple countries case studies) (by Prof. Ana Melo) Room No. I-312
18:00-19:30 Frugal Innovation (by Prof. Dr. Naoto Nadayama) Room No. III-319
18:00-19:30 & 19:40-21:10 Lecture and seminar on Online Media as Conflict Generator (TA Dušan Aleksić) Room No. II-101
18:00-19.30 & 19:30-21:10 Neopatrimonial Politics in Russia: Interactions of State and Business (by Assoc. Prof. Dr. Andrey Kinyakin) Room No. I-311
Thursday, March 15th
11:00-12:00 Ms. Regina Sharshekeeva (from Kyrgyzstan): Meeting with a Career Manager, Room No. I-415
18.00-19.30 & 19.40-21.10 Lecture and Seminar: Online Media as Conflict Generator (by TA Dušan Aleksić) Room No. III-402
Proposed 19:00 Dinner in City Centre: Zoe's Bar and Grill (Odminių g.3, Vilnius)