News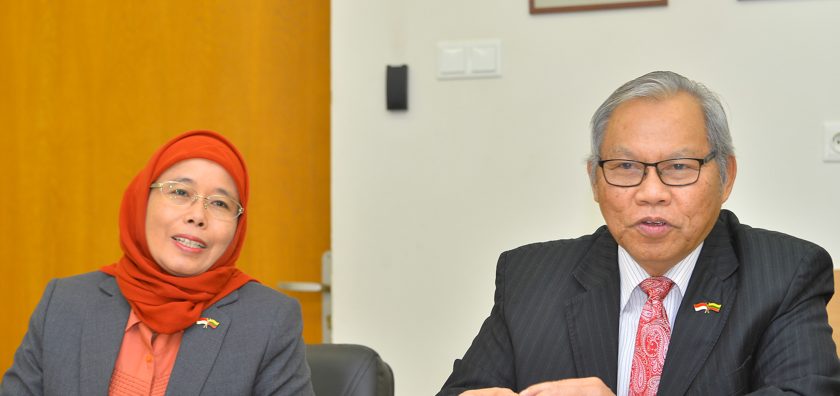 18 February, 2020
Indonesia's Ambassador & Airlangga Univ Law School Delegation Visited
Law School
Events
Meeting
Feb. 18th, 2020, MRU Vice-Rector for Academic Affairs Prof. Regina Valutytė met with Indonesia's Ambassador accredited to the Republic of Lithuania Muhammad Ibnu Said who headed a delegation from Airlangga University's Faculty of Law. lt included Dean Nurul Barizah, PhD, Law Faculty Vice-Dean Sri Winarsi and Vice-Dean for Science, Publications & Cooperation Radian Salman.
Vice-Rector Valutytė greeted the delegation hoping that it will be the beginning of a very fruitful cooperation.
"We cherish very much our international partners," Vice-Rector Valutytė said.
She was joined by MRU Law School Vice-Dean Assoc. Prof. Dovilė Gailiūtė-Janušonė, who has already visited Indonesia, Law School Private Law Institute Director Prof. Virginijus Bitė and International Office Head Audra Dargytė-Burokienė.
Both sides discussed cooperation between MRU and Airlangga University including academic and student, staff exchanges.
This is the second delegation from Indonesia's Airlangga University this year. On Jan. 23rd, 2020, Indonesia's Ambassador Muhammad Ibnu Said and Airlangga University Global Engagement Head Assoc. Prof. Dian Ekowati visited MRU.