News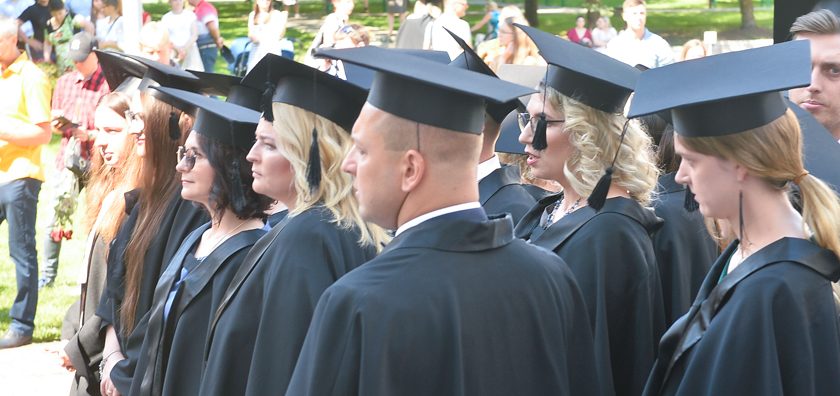 26 June, 2020
Graduation Day at Public Governance Faculty – June 26th
Faculty of Public Governance and Business
Events
June 26th, 2020, graduates of the Faculty of Public Governance were awarded diplomas during graduation ceremonies at Mykolas Romeris University. Traditionally, they are held in the University's auditorium, but for the first time they were held outdoors.
Faculty Dean Prof. Vainius Smalskys presided over the ceremony handing out diplomas. He congratulated all graduates and wished them success. In addition, MRU Senate Chairman Assoc. Prof. Romas Prakapas was at the ceremony and congratulated graduates receiving their diplomas.
MRU international student Corine Megang from Cameroon completed the Tourism and Management Bachelor's programme and was awarded her diploma. Relatives from Italy and Germany flew in to attend her graduation ceremony and film her during the event.
Concert Master Vitalija Semeniukienė's Song Studio members performed several songs adding to the festive atmosphere.
Graduates were reminded not to forget their Alma Mater.