News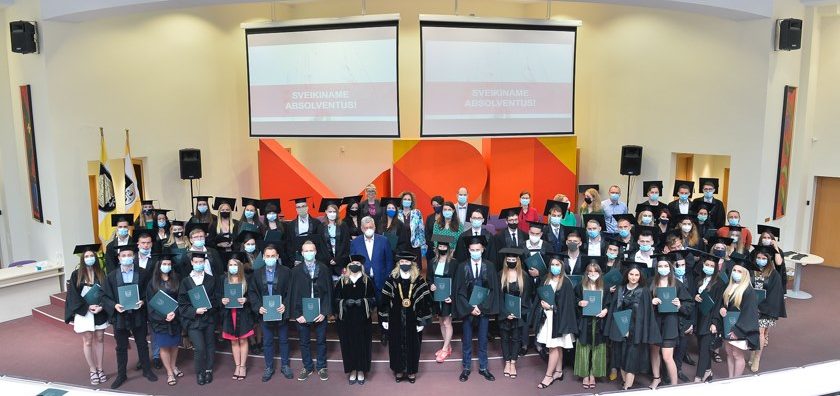 23 June, 2020
Graduation Day at Mykolas Romeris' Law School – June 23rd
Law School
Events
June 23rd, 2020, about 170 graduates of Mykolas Romeris Law School's Bachelor's and Master's Degree programmes were awarded diplomas during ceremonies where all participants had to wear face masks.
Mykolas Romeris University (MRU) Rector Prof. Inga Žalėnienė awarded diplomas to about 60 graduates during the morning ceremony, where Bachelor's Degree graduates received diplomas.
During the afternoon ceremony, Vice-Rector Assoc. Prof. Saulius Spurge and Mykolas Romeris Law School Dean Prof. Lyra Jakuleviciene congratulated graduates and then awarded graduates their diplomas.
Lithuania's Constitutional Court Chairman Prof. Dainius Žalimas was on hand and congratulated graduates of the Master's Degree programmes.