News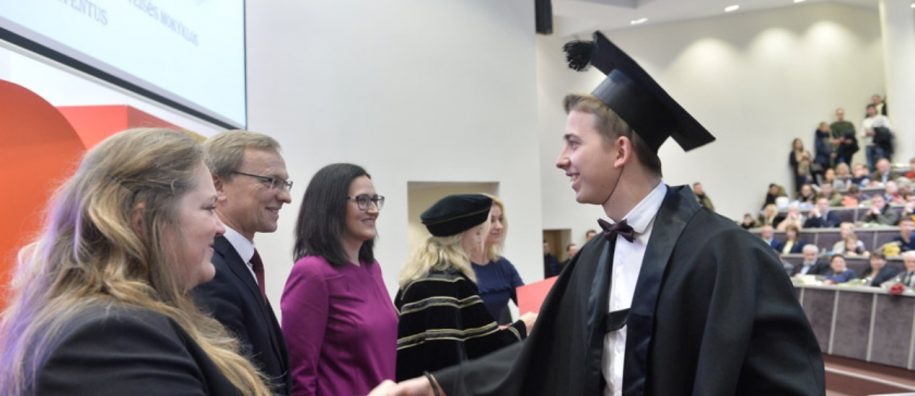 31 January, 2019
Graduation Day at MRU's Law School
Events
Law School
Studies
January 30th, 2019, about 130 graduates of Mykolas Romeris University's (MRU) School of Law were awarded diplomas during graduation ceremonies.
MRU Acting Rector Prof. Dr. Inga Žalėnienė addressed graduates and awarded diplomas to 54 graduates of Master's Degree programmes.
Lithuania's Supreme Court Justices, judges, lawyers and dignitaries were at the graduation ceremony.
Constitutional Court Justice MRU Prof. Gediminas Mesonis addressed graduates delivering the Commencement Address.
Among those in attendance were Lithuania's Supreme Court Justice and MRU Law Assoc. Prof. Dalia Vasarienė; Supreme Court Justice and School of Law Prof. Rima Ažubalytė, Lithuanian Bar Association Chairman Prof. Ignas Vėgėlė; Lithuania's Court of Appeal Judge Egidija Tamošiūnienė; Supreme Court Justice Gediminas Sagatys, Seimas member Stasys Šedbaras, and many others.