News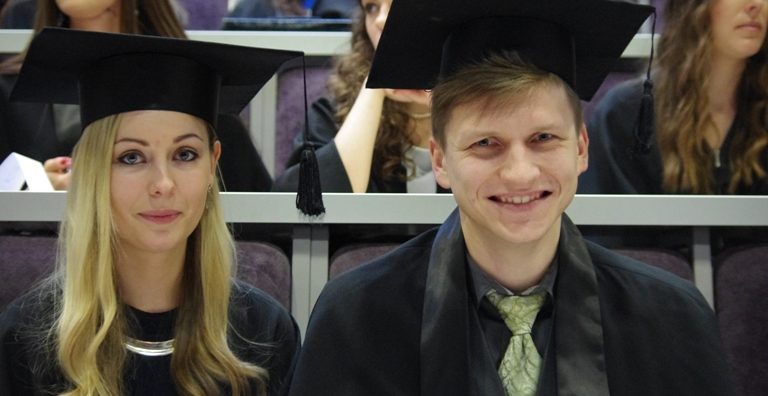 30 January, 2015
Graduation Day at MRU's Law Faculty
Law School
Jan. 30th, 2015, Bachelor's and Master's Degree programme graduates of MRU's Law Faculty were presented diplomas during graduation ceremonies. A total of 278 Bachelor's Degree studies programme graduates and 163 Master's Degree programme graduates received diplomas.
Mykolas Romeris University (MRU) Rector Prof. Alvydas Pumputis presented graduates diplomas.
Among the graduates was European Union Law and Governance Master's Degree programme graduate Carlos Martin Diaz from Madrid, Spain.
Master's Degree student Enrika Tamašauskaitė, specializing in Civil Law, graduated with honours and was awarded a Leader's Diploma.
Various dignitaries attended the graduation ceremonies including: Lithuania's Prosecutor General Darius Valys, Constitutional Court Justice Gediminas Mesonis, Justice Ministry Vice-minister Giedrius Mozūraitis, Seimas parliament member Julius Sabatauskas, Lithuania's Supreme Court Justices Rima Ažubalytė, Dalia Vasarienė, and Aurelijus Gutauskas. MRU Law Faculty Prof. and Appellate Court Justice Egidija Tamošiūnienė also attended the graduation ceremony.
Parents, siblings, friends and fellow students were at the graduation ceremonies to congratulate graduates who have studied, worked hard and now completed their studies.