News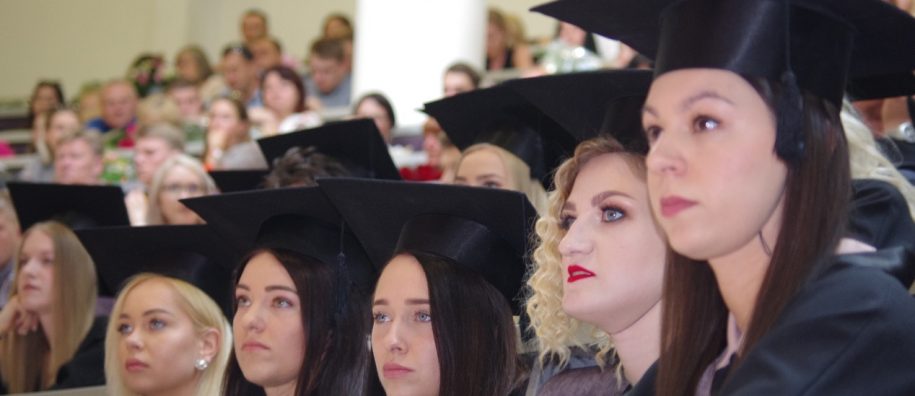 18 June, 2019
Graduates of Law School Awarded Diplomas June 18th
Law School
Studies
Events
June 18th, 2019, over 250 MRU Law School Bachelor's and Master's Degree graduates were awarded diplomas in ceremonies on campus.
Law School Dean Prof. Lyra Jakulevičienė handed out diplomas along with Vice-Rector Law Prof. Regina Valutytė, Lithuania's Constitutional Court Chairman Prof. Dainius Žalimas, and others.
Dean Prof. Jakulevičienė wished graduates success during her Farewell Address and encouraged graduates to keep studying whether in Master's or doctoral programmes.
Student Anna Komziuk graduated at the top of her class but was unable to attend ceremonies.
International students from Ukraine that were awarded diplomas included International Public Law graduate Anna Rudenko and Dmytro Rashevskyi, who completed the International and European Business Law programme.