News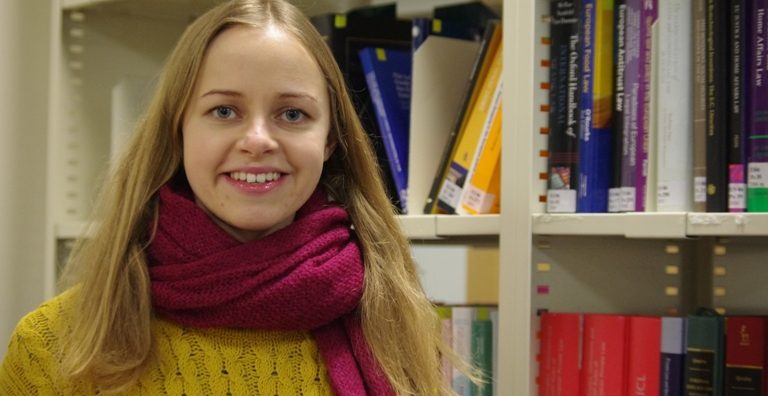 27 January, 2016
Graduate Daiva: Studying in Italy, Turkey Was Great Experience
Studies
Community
Alumni
Erasmus
Jan. 27th, 2016 MRU Communication and Creative Technologies Master's Degree student Daiva Braziulytė was awarded her diploma during graduation ceremonies on campus.
During her time at MRU, she has taken advantage of study abroad opportunities.
In 2015, she spent an Eramus semester at the University of Milan.
While studying towards her Bachelor's in Public Administration at MRU, she spent an Erasmus semester in 2013 at Turkey's Sakarya University.
"It was a great experience to study abroad," said the 24-year-old student.
In both universities studies were difficult, she added. "There was a lot of information and you had to read many books."
But, she said that her Erasmus experiences widened her horizons and allowed her to learn about other cultures, countries and make new friends.
After her graduation on Jan. 27th, she will be heading to Cuise, France to undertake an Erasmus internship from Feb. 1st in a community working with the disabled.
"I am very happy and give high marks to MRU for opportunities to study abroad, to travel," said the student.
Earlier this month she successfully defended her Master's thesis: "Application of Social Network Facebook for Communication: The Case of Lithuanian Virtual Communities."
She said she became interested in researching the effects of Facebook after a lecture by a Japanese professor at MRU, who presented his research on Twitter and Facebook.
Daiva's research concentrating on Facebook posts by 4 institutions in Lithuania including the Vilnius City municipality and the Lithuanian chapter of Transparency International.
In the future, she hopes to land a job perhaps, related to her interest in social networks and Facebook. But, as of yet she is not sure where she will land a job.
But one thing she is sure of. The opportunities at MRU for study abroad have made her a more attractive and marketable job candidate.