News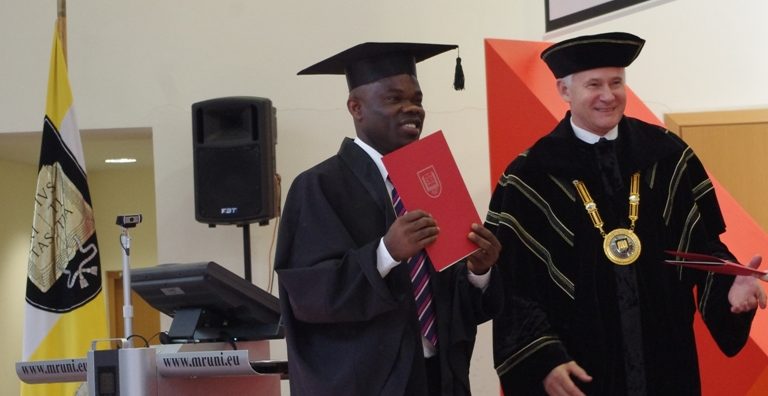 22 June, 2015
Grads of Business & Media School (BMS) Awarded Diplomas
International Students
Community
Alumni
Events
June 22nd, 2015, Mykolas Romeris University (MRU) Rector Assoc. Prof. Algirdas Monkevičius awarded Master's Degree graduates of the Business & Media School (BMS) diplomas during a ceremony on campus.
Students from Azerbaijan, India, Nigeria and Ukraine received diplomas.
During a morning ceremony, Sarvjeet Singh from India, Michael Segun Oguntuyi from Nigeria, Vusah Baghirov from Azerbaijan and Oleg Slyusarchuk from Ukraine were among those awarded diplomas.
Sarvjeet said he plans to return to India, Michael is considering PhD studies, while Vusah is weighing "his options."
MRU's Pop Vocal Group singers performed during the graduation ceremony.
Business and Media School Director Assoc. Prof. Marius Lanskoronskis congratulated students saying this was just "the beginning" of their lives.