News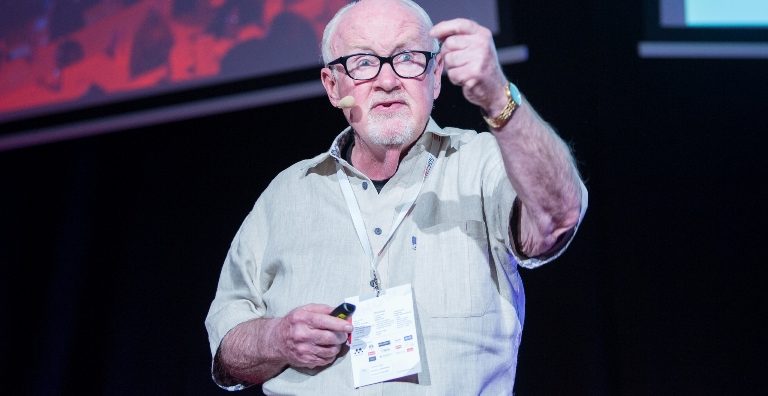 9 July, 2015
Fulbright Scholar Ed Kelly Wraps Up Lectures & Teaching at MRU
Law School
Events
Lecture
Fulbright Scholar Edward Kelly's six-month lecture and teaching stay at Mykolas Romeris University (MRU) is coming to a close. But he departs surprised at MRU's hard-working "motivated" students.
Kelly lectured not only to students in MRU's Law Faculty and the Institute of Communication & Mediation, but also to students in other universities in Lithuania. He also traveled to Estonia and Latvia to lecture at universities there.
He gave a talk on "Failure and Fear of Failure" at the TEDxMRU event in May. The talk was so popular that he received a standing ovation.
Later, he coached MRU Law students before their Jessup Moot Court competition in April. He said he was "surprised" how hard they worked before the competition.
"They worked until midnight every night," said Kelly, an attorney. MRU's students placed 9th out of 600 Law Schools.
He taught arbitration, mediation and negotiation at MRU and also advised researchers and helped academics with their research projects.
Kelly, who is University Counsel for East Tennessee State University (ETSU), is the recepient of not one, but two Fulbright awards. In 2003 he was awarded a Fulbright to got to Ukraine. During that time, he also lectured in Azerbaijan, Belarus and Kazakhstan.
He said it's rare to get a Fulbright for a second time, but the subject matter and Lithuania itself spurred him on to apply again. He was invited by MRU to lecture and discuss Alternative Dispute Resolution.
The Baltic countries, including Lithuania, are "hidden gems" with the nicest cities, Kelly said.
"I've fallen in love with the place and the people," he said. "The students and Faculty I met, were very hospitable. I will miss teaching," he added.
When he returns to the U.S., he said he will tell others to apply for a Fulbright award and to come to the Baltics.
Since 1997 Kelly has served as counsel at ETSU. He also serves as an adjunct faculty member at the Appalachian College of Law. From 1979-97, he was Assistant to the President at the State University of New York College at Brockport.