News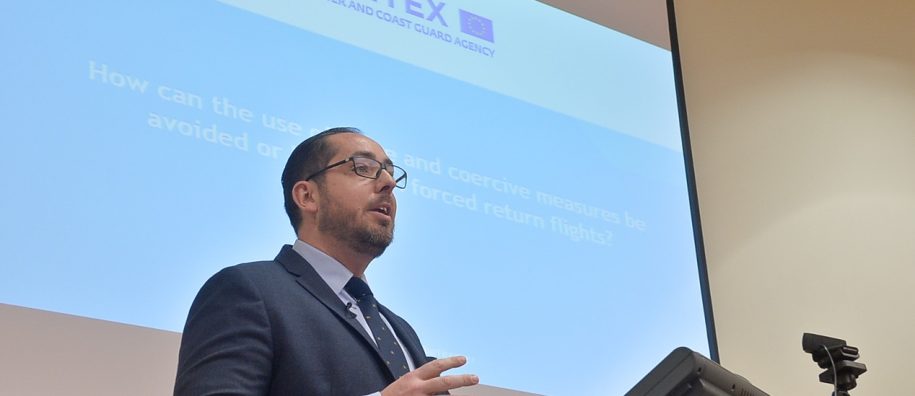 12 February, 2019
FRONTEX Webcast: Use of Force During Joint Return Operations Held
University
Public Security Academy
Studies
Events
Partnership
Feb. 12th, 2019, there was a FRONTEX Master's on the Road webcast. It was devoted to the theme, "Use of Force and Coercive Measures During Joint Return Operations," and hosted by MRU. 
Swedish Police Superintendent Stefan Martinengo discussed the topic during the LIVE event. It was broadcast on Vimeo channel: https://vimeo.com/312073835/e6047a1787 so join in. 
Police Supt. Martinengo focused on the question: How can the use of force and coercive measures be avoided or limited during joint return operations. 
The Webcast is the third Master's on the Road event. It was organized by Frontex and graduates from the European Joint Master's Programme. It is the only such specialised degree focused on border management from a strategic point of view. Frontex developed the programme in collaboration with 6 partner universities and more than 20 EU border guard training organisations and academies. 
Through the Master's programme, Frontex shows commitment to support education focusing on development of national border and coast guards by establishing common training standards at the European level. 
The first group of 23 students completed the programme almost two years ago. 
The second group of the European Joint Master's in Strategic Border Management will graduate in June 2019. 
Read more about the European Joint Master's In Strategic Border Management 
here