News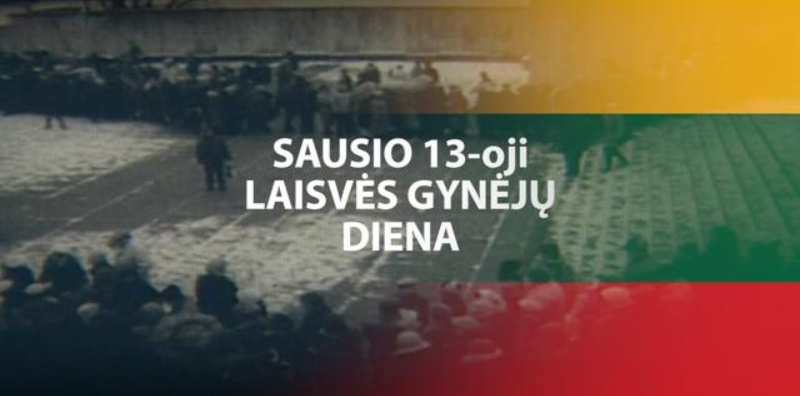 11 January, 2023
Exhibition – "Defense of Freedom 1990-1991" On Display
Events
MRUen
Photo Exhibit
January 11th, 2023, a photography exhibit marking Freedom Fighters Day has opened in Mykolas Romeris University's (MRU) Rotunda Hall.
The night of January 13th, unarmed citizens of Lithuania withstood Soviet aggression. That night there were 14 young, courageous Lithuanians that lost their lives defending their country: Loreta Asanavičiūtė, Virginijus Druskis, Darius Gerbutavičius, Rolandas Jankauskas, Rimantas Juknevičius, Alvydas Kanapinskas, Algimantas Petras Kavoliukas, Vidas Maciulevičius, Titas  Masiulis, Alvydas Matulka, Apolinaras Povilaitis, Ignas Šimulionis and Vytautas Vaitkus. Vytautas Koncevičius died from gunshot wounds Feb. 18th, 1991. Almost 700 people were injured.
In January-February 1991, Lithuanians defended the parliament and did not leave even in the face of Soviet tanks. They were prepared to sacrifice their lives for Lithuania and its freedom. Prayers united with patriotic song to encourage citizens to stay and defend the parliament. There were discussions near the bonfires, which were lit to stay warm. Hot tea was distributed and farmers distributed bread. January 13th-14th, Lithuania's Independence fighters built barricades near the Parliament using reinforcement nets, reinforced concrete blocks, and construction panels - everything that could stop the advance of the Soviet aggressor. A Sąjudis activist, Romualdas Lankas from Trakai, wrote on the reinforced concrete blocks - the HEART of LITHUANIA. The Supreme Council and the Government working within was truly the heart of Lithuania. However the real Parliament Seimas barricade remained the LIVE BARRICADE - the love of its citizens for their homeland and the belief in their future. With a united effort it was possible to stop the aggression of the Soviet empire. It was not allowed, again, for the Iron Curtain, to come down. Lithuania's freedom was not only defended, but also the boundary that divided Central and Eastern Europe was abolished.
The exhibit highlights the photographs of Lithuanian photographers: Viktoras Kapočius, Paulius Lileikis, Algimantas Žižiūnas, Eugenijus Masevičius from the Lithuanian Central State Archives  (LCVA), and photographer Aleksandras Juozapaitis' photos from the Lithuanian news agency ELTA archives. Photos by photographers Vytautas Daraškevičius, Alfredas Girdziušas, Kęstutis Jankauskas, Aleksandras Juozapaitis, Paulius Lileikis, Andrius Petrulevičius, and Kęstutis Svėrys are from personal archives and archives from the Seimas of the Republic of Lithuania.
Prepared by the Republic of Lithuania Seimas Chanceller's Parliamentary Historical Memory Dept.