News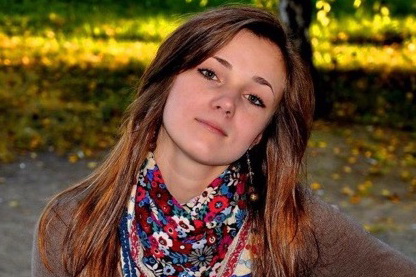 30 June, 2017
Ex-MRU Exchange Student from Ukraine to Study EU & International Business Law
Law School
International Students
From the fall of 2017, former Mykolas Romeris University (MRU) exchange student Viktoria Babenko from Ukraine plans to study in the European and International Business Law Master's programme.
A Law graduate of KROK University in Kyiv, Babenko was among the first Ukrainian students from KROK to study Law at MRU during the 2014/2015 academic year. 
"We were lucky to be the first students," said Babenko, who has already applied for a Lithuanian state scholarship to pursue graduate studies at MRU. 
"We were those (Ukrainian) students who went first to the MRU (Law) Faculty. We went to the Dean of the Faculty talked a little and we agreed we have arrived and (made) a good choice," she said in a written interview, answering questions from MRU's International Office. 
She said although she had not previously studied in English and the beginning was "difficult," she said MRU "created such a condition that.... let the fear go away." 
"We knew all the time that we could go and ask for help in the International Office, or at the office of (Director) Audra Dargytė-Burokienė," she said. 
"We were in a unique situation, (because) we had the last year of our Bachelor's Degree studies, we had exams and other things, ....but we were able to pass the exams," she said and then were able to come to MRU. 
Living in Vilnius is affordable for students from Ukraine and especially to those from EU countries, she said.
"If to compare expenses in Lithuania and in Ukraine, there is some difference in prices. But if to compare with other countries, I think that in Lithuania the prices are quite acceptable to students. Students can afford a lot of things and not feel limited." 
Babenko said that she knows scholarship recipients who receive up to 350 Euros a month and it is adequate "so this money is enough to feel comfortable," she said. 
The Ukrainian student said although two years have passed since her exchange studies at MRU, she thinks of Vilnius often. 
"I can say that every day I remember and think about Vilnius, MRU, and I miss them. I would like to come back for sure and meet up with old friends, renew contacts, she said.
She said she keeps in touch with fellow students, friends from abroad that she met at MRU from Belgium, France, Azerbaijan, Turkey. 
"We are planning a tour all together and that is really cool and worthy," she said.