News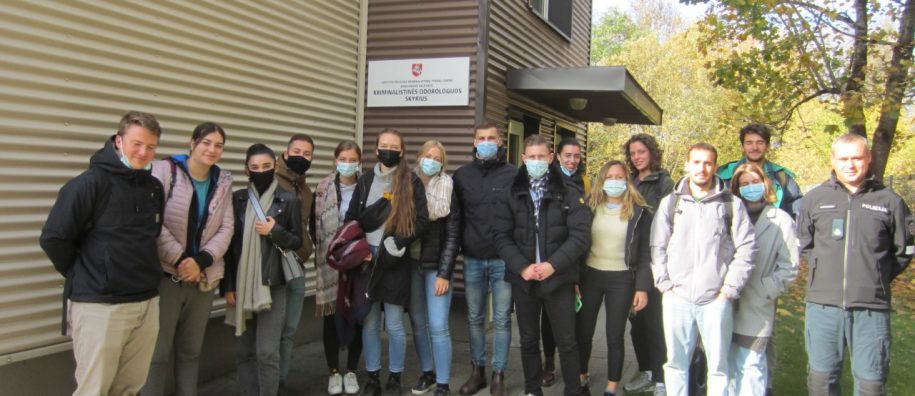 18 October, 2021
Erasmus Students Visited Cynology Board of Police Forensic Science Center
University
Public Security Academy
Studies
International Students
Community
Erasmus
October 12th, 2021, Erasmus exchange students, studying in the Public Security Academy's Crime Scene Investigation programme visited the Cynology Board of the Lithuanian Police Forensic Science Center.
They were acquainted with the scientific basis of cynology and odorology and the use of human odor traces in the investigation of criminal offenses.
Students observed an odorological examination carried out in the laboratory. They also met with odorological specialists and discussed the probative value of odor traces in criminal proceedings in court.