News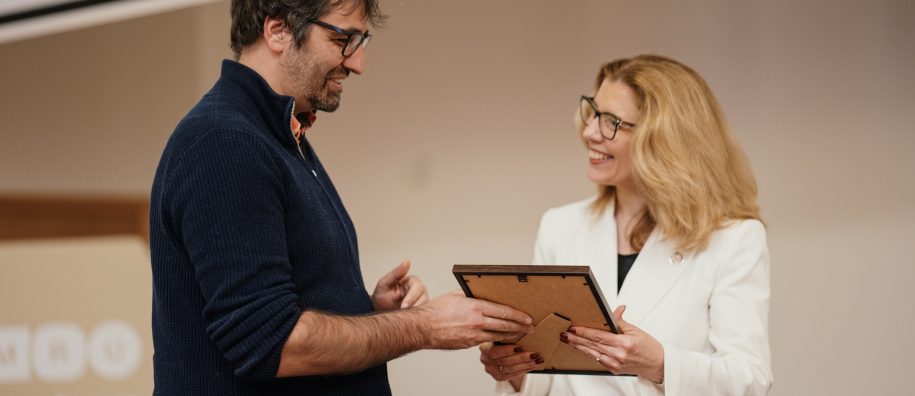 9 March, 2023
Environmental LAB Head Prof. Pereira to Take Part in NATO Workshop on Ukraine War Environmental Damage
University
Faculty of Public Governance and Business
Research
Events
Workshop
MRU LAB
MRUen
Mykolas Romeris University (MRU) Environmental Management LAB Head Prof. Paulo Pereira will be participating in an upcoming fall workshop, "Assessing Environmental Damages Arising from the War in Ukraine" that will be held in Poland.
The advanced research workshop is held at the behest of the NATO Science for Peace and Security (SPS) Programme and will bring together experts in natural resource damage assessment, nature restoration, risk management of critical infrastructure, crisis management and governance. They will meet to discuss the problems relating to restoring the environment after the war in Ukraine ends.
The Russian invasion into Ukraine last February has caused damage to the natural resources and infrastructure. Pollutants have been released into the air, water and soil and as a result will have long-term effects on the country, advance information released about the Workshop indicates.
According to a Workshop goals statement, the upcoming meeting will aim to give information to NATO and partner member countries and the Ukrainian government on the damages to nature due to Russia's war in Ukraine.
The discussions will allow for assessing damages and determining how to revive Ukraine's territory after such a War.
The "State of the Science and Practice" will be reported in a book or a series of papers regarding the issue.
During the 4-day workshop, to be held in Poland, experts will meet in working group and expert sessions for drawn out discussions on environmental assessment, estimating reparations, documenting damage and legal and political considerations of environmental restoration.
The first pre-workshop online meetings are set for the summer of 2023.
Co-organizers of the workshop include: the U.S. Army Corp Engineers Environmental Research and Development Center, Ukraine's Pukhov Institute for Modeling in Energy Engineering and the U.S. Integral Inc. 
(in photo: MRU Rector Prof. Inga Žalėnienė March 7th awarded Prof. Pereira and his research team a Certificate of Appreciation).
photo by Tautvydas Juknevičius.