News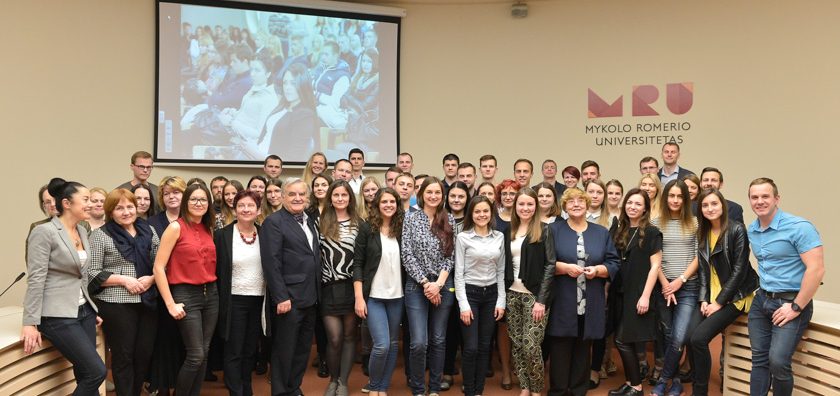 23 May, 2016
Economics & Finance Management Faculty Alumni Met May 20th
Community
Alumni
May 20th, 2016, Mykolas Romeris University (MRU) Economics and Finance Management Faculty alumni and lecturers met.
Alumni met not only with old friends, classmates, but also with lecturers and professors.
They had the chance to listen to a lecture by MRU Assoc. Prof. Dr. Rimvydas Jasinavičius, "When You're Short of Cash, What to do?"
Faculty Lecturer Dr. Marius Laurinaitis addressed alumni. He and MRU Lecturers Dr. Vytautas Azbainis and Mangirdas Morkūnas participated in a discussion, "Business Success: Contacts or Knowledge?"