News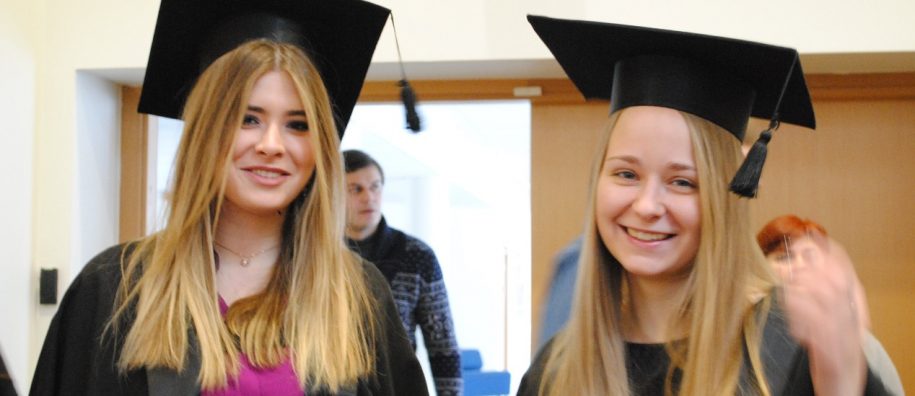 23 January, 2019
Econ & Business Faculty Graduates Awarded Diplomas Jan. 23rd
Faculty of Public Governance and Business
Studies
Events
Jan. 23rd, 2019, Mykolas Romeris University (MRU) Acting Rector Prof. Dr. Inga Žalėnienė awarded Bachelor's and Master's Degree graduates of the Economics and Business Faculty diplomas during graduation ceremonies.
There were 77 diplomas awarded during the ceremony of which about 50 were awarded to Master's Degree graduates.
Two international Master's Degree students, Kateryna Polovinchuk from Ukraine and Hanna Khlebarudava from Belarus, were awarded Leader's diplomas for excellent grades. They graduated at the top of their class and majored in Electronic Business Management.
Graduates of MRU's Financial Economics programme included international students: Olumide Emmanuel Onaolapo from Nigeria, Chen Yan from China, Dmitrii Cojuharenco from Moldova; Anar Mamedov, Tomilola Abeni Kolapo.
During the graduation ceremony, MRU's Pop Vocal Group, led by Artūras Novikas, performed.