News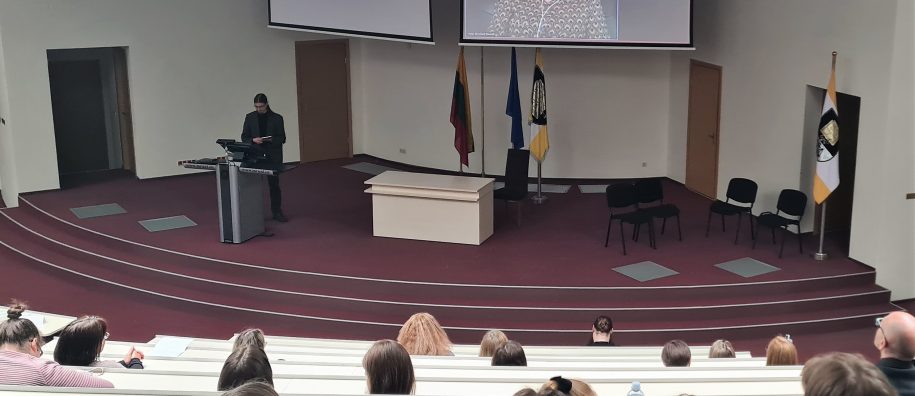 4 May, 2022
Documentary Film on Suicide Screened at MRU May 3rd
University
Faculty of Human and Social Studies
Events
Film Screening
May 3rd, 2022, students and staff of Mykolas Romeris University (MRU) attended the screening of the Lithuanian documentary film on suicide, "I'll Be With You" on campus.
The Faculty of Human and Social Studies organized the screening along with the Institute of Psychology and the Community Welfare Center. Moderators were: Psychology Institute Lecturer Dr. Arvydas Kuzinas and Assoc. Prof. Dr. Mykolas Simas Poškus. They were one of the first to present the documentary film to a wide audience in Vilnius, Lithuania.

The film is an inspiring example of how to successfully fight with the problem of suicide. The subject matter is complex, but the film itself reveals successful examples how to take concrete steps to reduce the number of suicides. The film should be viewed by all who care enough to provide help to another person.

After the film screening there was a remote meeting with one of the film's heroines, psychologist and MRU Social Psychology Master's studies programme graduate Valija Šap.
During the discussion, more about the movie, filming the documentary and work with people was discussed. V. Šap answered questions and talked about the daily challenges that the team encountered and provided interesting facts and statistics.

Among the viewers, were MRU students, staff and social partners, who took part in the discussion.