News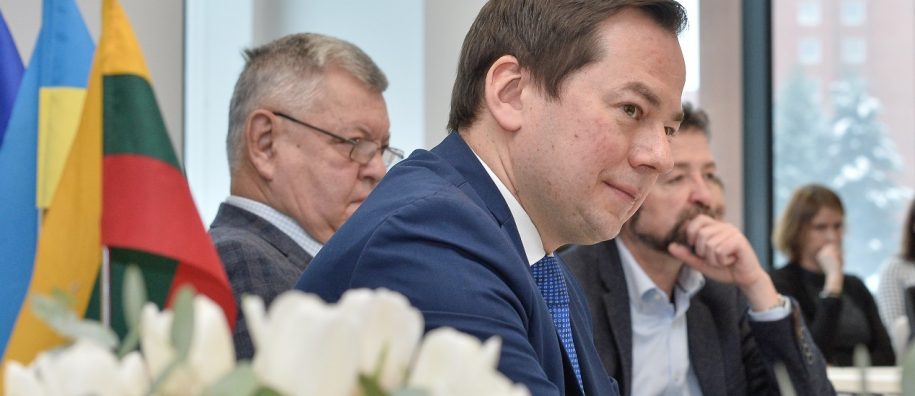 4 February, 2019
Discussion: Constitutional Rights, Changes in Sources of Law
Law School
Community
Events
Feb. 1st, 2019, a roundtable discussion, "Development of Constitutional Rights: Changes in the Sources of Law" was held at the MRU LAB.
The Head of the European Commission's Representation in Lithuania Arnoldas Pranckevičius delivered the address.
Constitutional Court Chairman Prof. Dr. Dainius Žalimas discussed, "Development of Constitutional Rights: Challenges and Opportunities".
Discussion was moderated by MRU Law Prof. Dr. Toma Birmontienė, former Justice of Lithuania's Constitutional Court (2005-2014) and Ukraine's National Law Academy President Prof. Dr. Oleksandr Petryshyn.
According to Constitutional Court Chairman Prof. Žalimas, Lithuania's and Ukraine's legal dialogue results in cooperation and partnership between both countries' legal scholars that is based on shared values.
"The concept of these values depends on a joint western geopolitical orientation of our countries, which can be held as the Constitutional traditional of both of our countries and shortly this will be explicitly expressed in Ukraine's Constitution," said Prof. Žalimas.
Lithuania's Constitutional Court and MRU's School of Law Baltic-Ukrainian Studies, Research and Innovation Centre organized the discussion.