News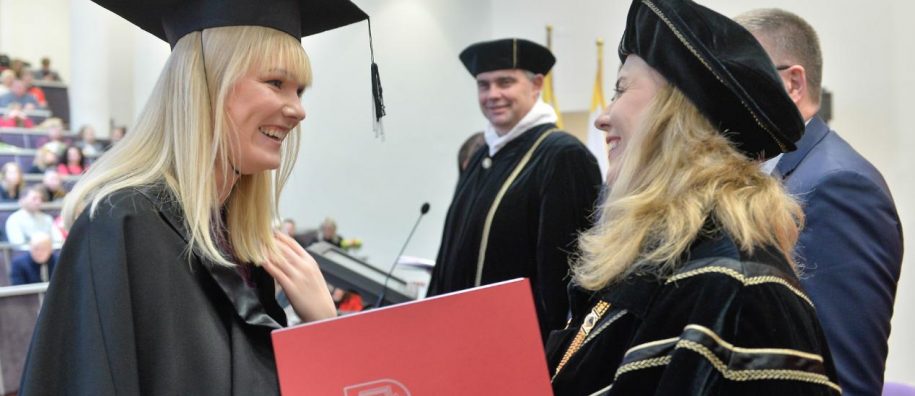 30 January, 2020
Diplomas Awarded to Grads of Communication Institute, Public Governance Faculty
Faculty of Public Governance and Business
Faculty of Human and Social Studies
Events
Jan. 30th, 2020, Mykolas Romeris University (MRU) Rector Prof. Inga Žalėnienė presented diplomas to over 100 graduates of the Communication Institute and the Public Governance Faculty.
Rector Prof. Žalėnienė congratulated graduates on their hard work, perseverance and wished them well in their professional life, career.
Communication Institute Dean Assoc. Prof. Virginias Valentinavičius congratulated graduates. Public Governance Faculty Dean Prof. Dr. Vainius Smalskys was also on hand to address and greet graduating students.
There were 20 diplomas awarded to graduates of the Communication Institute. In addition, about 90 graduates of the Public Governance Faculty were awarded diplomas.
University social partners attended the graduation ceremony and congratulated the new graduates.