News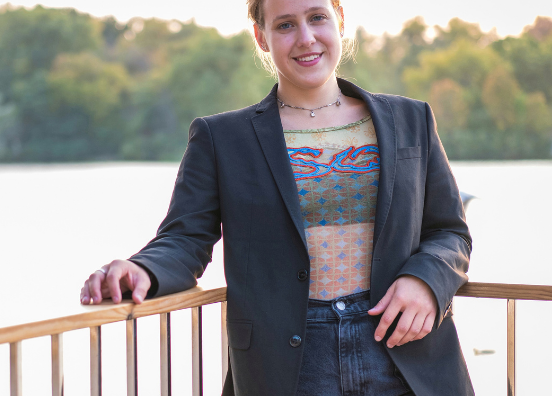 10 February, 2022
MRU's Debate Club President Varava Planning to Send Teams to Oxford and Cambridge Debate Tournaments
University
Community
Events
Discussion
Law School
The Mykolas Romeris University (MRU) Debate Club unites students of all faculties seeking to improve their oratory and debating skills, while discussing the most pressing issues of the day. In January the new Debate Club President - Master's Degree European and International Business Law Student Kateryna Varava assumed her post with big ambitions. She was elected to a 1-year term. Until her election, she was a member of the Club participating in events, trainings and international tournaments.
International Experience
At the Club, academic discussion takes place in the British parliamentary style. There is discussion about the issues of the day. Students can try out their talents and increase self-confidence overcoming challenges and improving their knowledge of public speaking and English language. Students also learn how to work in a team. According to Varava, the MRU Club is not limited just to the regional level, but team members also participate in various international tournaments, for example public debate events organized by Liverpool and Cambridge.
Ambitious Goals
Varava said that the COVID-19 pandemic has been a significant challenge to activities. At this time there are efforts to strengthen the Club. The new Club president said she plans to expand the list of international tournaments where members will participate. In addition, there are plans to send members to debate tournaments in Cambridge and Oxford. 
"There are plans for an ambitious goal - to organize the largest international debate tournament in the Baltic countries," she said.
It is also important to note that the MRU Debate Club will invite universities from other countries to cooperate thereby strengthening parliamentary culture throughout all of Lithuania, not just in the capital Vilnius.
All those Interested Can Join
All interested students are invited to join the Debate Club. We have students from various MRU faculties, the new president noted. In addition there are students from abroad that are participating the Club's events. She said the Club is a great place to improve analytical thinking and learn how to succesfully planb your time.
"If you want challenges, to learn how to express your opinion and find out how to think critically, then join us," the Debate Club President said.
The MRU Debate Club meets on Tuesdays and Thursdays at 19.30 hrs. in MRU's II-230 aud. (Ateities St. 20)
For more information write: debatai@mruni.eu