News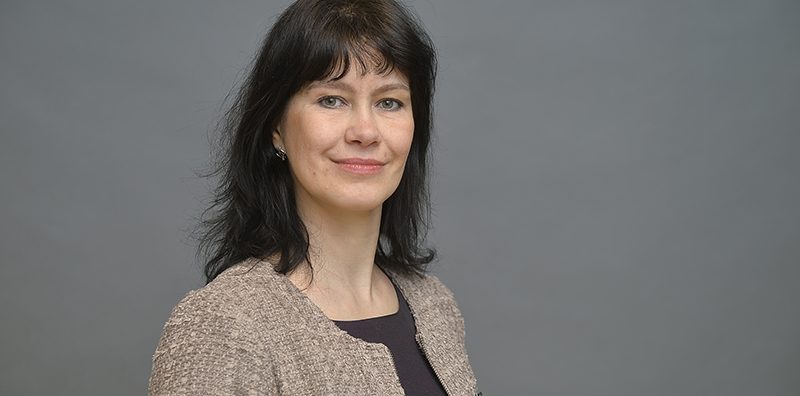 10 September, 2020
COVID-19 Effects on Mental Health: How to Respond as Calmly as Possible
Faculty of Human and Social Studies
Announcements
Daily information reaches us about the latest victims of the COVID-19 pandemic and the increasingly number of infected. That is why we ourselves become anxious about the future. We start thinking about the coming 2nd wave of the pandemic. It is important not only to critically evaluate information sources, but also to find ways ourselves to calmly react to the overall panic. That is especially important for those groups most vulnerable- the elderly and those who need special care. Mykolas Romeris University's Faculty of Human and Social Studies Vice-Dean for Research Dr. Raminta Bardauskienė, who is also the head of the joint Master's Degree studies programme, "Social Work with Children and Youth," provides advice on how to stay calm in the face of an ongoing pandemic.
Helpful to Distance Yourself from News About COVID-19 From Time to Time
According to MRU Lecturer Dr. Bardauskienė, the elderly and people with chronic diseases, who are at higher risk to get sick from COVID-19, are most affected by stress. Also children, youth and people, who provide help to others such as doctors, health specialists, social workers and pedagogues. Those at risk include persons who have mental health problems and are addicted to drugs and psychotropic substances. As a result, people can quickly lose their temper and become aggressive. Many of the elderly continuously follow the news relating to the COVID-19 pandemic and thus experience anxiety, which also causes physical ailments. For example, the heart may deteriorate and shortness of breath may occur. This is one of the main symptoms of COVID-19 virus. So people can talk themselves into that they are also infected with this dangerous illness. I have read one U.S. licensed clinical social worker's interview where she noted this fact. Also she says that many people are anxious about their future and the health of their loved ones and finances because continuous news about the coronavirus reminds them about the potential threat, said Dr. Bardauskienė.
The elderly should take additional safety precautions
During the pandemic it is recommended to limit social contacts except with those people who directly offer help. This is especially true for the elderly who need nursing care or help from family members. Then specialists or family member should take additional safety precautions and wash hands diligently wear face masks and disinfect surfaces. The elderly, just like each one of us, must not collect inner fears and thoughts which depress us. It is better to share our concerns with those persons whom we trust.
It is recommended to spend more time outside in the fresh air or in nature and take up our favourite activities. If, however, it so happened that we feel ill: have a fever, diarrhea, have the chills or feel a pain in the chest, fatigue and muscle pain and short of breath, we should without delay seek medical attention – call the 24/7 hotline 1808. We should not be afraid of seeking help and to downplay the symptoms and think that everything will go away on its own. It is important that you take care of your mental health and do not avoid to contact family members by telephone if it would be useful for you to talk to them about how you are feeling. You can also call the Silver hotline (sidabrinė linija) telephone number 8 800 800 20.It's a free hotline for lonely, separated, isolated elderly individuals who are experiencing problems and can receive emotional help and psychological aid, information and consultations, said MRU Lecturer Dr. Bardauskienė.
.
Advice How to Help Yourself During the COVID-19 Pandemic
• From time to time distance yourself from COVID-19 news on TV, press, radio, social networks. Continuous information about the pandemic can be depressing.
• Stay positive. Pay attention to good news, to those who work unceasingly in order to resolve the situation. Criticize less, if something is not the way you want it.
• Live in the here and now. Try not to scare yourself about thoughts about the future. Remember everything is temporary and you are not alone.
• Take care not to burn out. Set strict work and rest hours and keep them. Help others, if possible, and if you are not limited by a self-isolation regime.
• Take care of your body. Work-out, meditate. Try to eat healthy, well-balanced food, sleep lots and avoid alcohol and other narcotic materials.
• Take time to relax. Try to take up another activity that you like.
• Communicate with others adhering to all safety requirements and with help of technologies.