News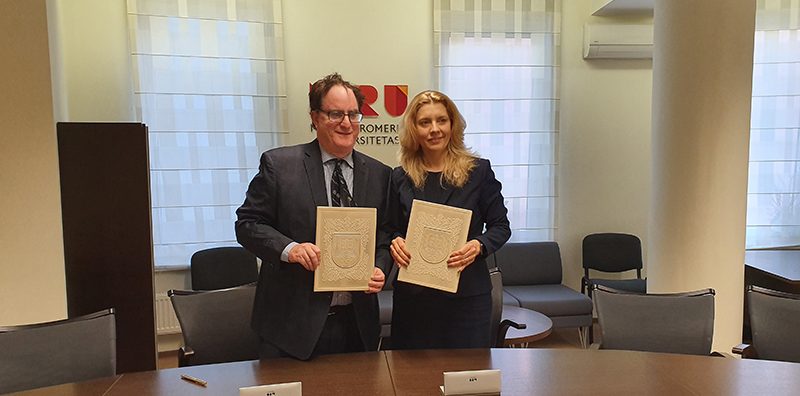 4 June, 2019
Cooperation Agreement Signed with World Assn for Medical Law
Law School
Studies
June 3rd, 2019, MRU Rector Prof. Inga Žalėnienė met with the Secretary-General of the World Assn for Medical Law (WAML) Ken J. Berger and WAML Exec. Vice-President, EduCom Chairman Prof. Dr. Vugar Mammadov.
Rector Žalėnienė and Ken Berger signed a Framework Cooperation Agreement. It allows for mobility of students for study abroad and research internships, as well as mobility of MRU Faculty members and WAML Board members for academic visits. In addition, both sides agreed to cooperate on joint research, conferences and applications for funding and meetings for research.
MRU Public Law Insitute Director Assoc. Prof. Agnė Tvaronavičienė, Law Prof. Toma Birmontienė, ex-Forensic Medicine Institute Director Assoc. Prof. Alvydas Paliukevičius, MRU International Office Head Audra Dargytė-Burokienė and "Go Vilnius" Sr. Convention Project Manager Olga Maliko also attended the meeting.