News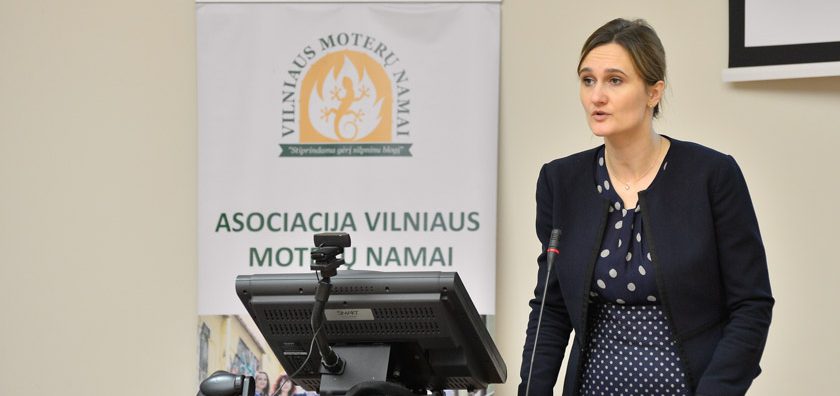 4 October, 2019
Conference: Domestic Violence Causes & Consequences – Oct. 4th
University
Faculty of Human and Social Studies
Events
Conference
Oct 4th, 2019, the annual Legal Psychology Conference: Domestic Violence - Causes, Consequences and Management was held on the campus of Mykolas Romeris University (MRU).
This year the conference was organised in collaboration with the Association of Vilnius Women's House. The Lithuanian Psychological Association is a partner of this conference.
The Opening Ceremony began with an address by Seimas member Viktorija Čmilytė – Nielsen, a member of the Seimas Human Rights Committee.
In addition, MRU Institute of Psychology Dean Assoc. Prof. Dr. Antanas Valantinas addressed participants along with MRU Psychology Institute and Applied Criminal Psychology Master's Programme Director Dr. Laura Ustinavičiūtė.
Domestic violence is a phenomenon that is also an important social and political issue in Lithuania and all over the world.
The main goals of this conference were to initiate, support and strengthen collaboration between researchers and practitioners investigating the phenomenon of domestic violence, to present interdisciplinary approaches addressing domestic violence and to introduce the practitioners with evidence based practice: identification of domestic violence cases (risk assessment methodologies and instruments), its management, and best regulation practice in this area.
The content was related to 4 main topics: the causes, dynamics and future trends of domestic violence concept in scientific studies and the legal system; domestic violence assessment instruments; good domestic violence management practice; and the need for cooperation between professionals working in the domestic violence area. The main challenges in addressing domestic violence at the national and global levels were discussed.
The conference featured internationally acclaimed experts such as prof. Rashida Manjoo and dr. Marceline Naudi and many more.
More information here: http://dvconf2019.mruni.eu/