News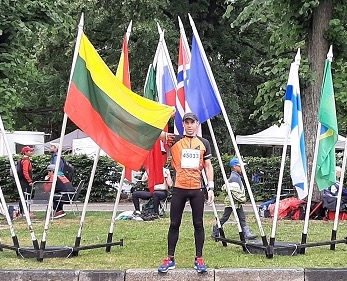 15 July, 2019
Computer Engineer @ World Masters Orienteering Championships in Riga
University
Community
Events
July 5th-12th, 2019, MRU Senior Computer Engineer Rimvydas Bertašius participated in the World Masters Orienteering Championships held in Riga. There were 3 stages of the event.
Bertašius had qualified for the sprint event and competed to place in the A Final. There were about 160 participants in my age group (M45) of which only half qualify for the A Final, he told MRU's Health and Sports Centre.
Bertašius placed 44th of 81 athletes in the Long Final.
He noted that during qualifiers he had a hard time, made many mistakes.
"Perhaps I was nervous and this had an effect. It was the first time I took part in such a Championship. After qualifying for the Final, things went well despite the fact that it had started to rain. The pavement was slippery and Riga's Old Town is paved with rocks," he said.
Overall, I had a good result and beat out about 50 other athletes. In the final result I was 33rd, he said speaking of the first stage.
-- Mykolas Romeris University's Health and Sports Centre