News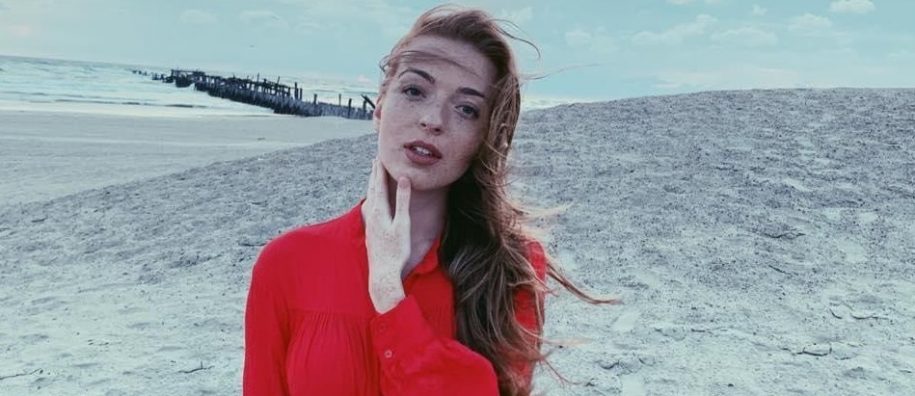 19 April, 2021
Communication & Digital Marketing Studies Allowed Gabrielė's Talents to Unfold
Community
University
Faculty of Human and Social Studies
MRU Communication and Digital Marketing student Gabrielė Vindžigelskytė says when you do what you love, there is motivation to work and keep learning. That is why she says everyone should definitely search for what they like to do and try to make that hobby a full-time job.
"The desire to work and learn doesn't come automatically. Sometimes, you have to find the strength and motivation from within," said the student who hails from Šilutė, a town of about 15,000 in the west of Lithuania.
Living in a Small Town Didn't Stop Her from Dreaming Big
"The Šilutė region is where I grew up, went to school and graduated from the Vainuto and Vydūnas gymnasiums," she explained. It was here that her talents developed and slowly unfolded. It was here that she started volunteering and chairing the Lithuanian Students' Union. She began organizing events, and engaged in public speaking and writing up projects, which was one of her favourite activities after lessons.
"I am happy that my parents continuously supported my endeavours and encouraged me to participate in various events such as dance and event organization. My parents were influential in driving me to many of my chosen activities several times a week - often half an hour away in the town of Šilutė. So, when it was time to choose where to study, I had two choices. One area was journalism. The other was communication, advertising and internet online business. I really liked both of these areas. I was drawn to journalism for a long time, but I understood that communication, advertising and internet business, e-shops is what's ON TOP now. It will continue to be of interest for another 5 years, after I graduate. I consulted with my mother and we considered the advantages and disadvantages of both these study areas. In the end, I realised that advertising and communication will offer me much more freedom to create and to also advance using the latest technologies, which is where the future is heading. Now, studying communication and digital marketing at Mykolas Romeris University, I take interest in various new media trends, e-shop changes during the COVID-19 pandemic and private and public company communication," she said discussing her choice of studies at MRU.
Gabrielė Vindžigelskytė said she likes the relevance of the communication and digital marketing study programme in today's context. In addition, she said she likes that the lecturers' class material during lectures is the most up-to-date and relevant. For example, lecturers discuss what is happening with online shopping and advertising during the COVID - 19 pandemic. In her opinion this is information that will be very useful in future work. Lecturers do not shy away from assigning assignments that are not easy and require more work and thought. These help students learn more. Of course, distance learning is also a big challenge, both technically and emotionally. It's quite a challenge for students to listen, attend, and to be active in lectures from 9 a.m. until 4 p.m. It's a challenge for lecturers as well. However, joint activities and various technological tools coupled with the creativity of the lecturers, do not allow students to get bored during lectures.
When Choosing Studies, It's Important to Try to Predict What Will Be Relevant in 5-10 Years
As I mentioned, I decided where to study during discussions with my mother. She did not force me to choose something I did not want, but just helped to generate thoughts and answer important questions. So, first of all, what I would suggest applicants do is to think and choose studies and activities that they will enjoy and learn much. In addition, do not forget activities that you love and where you're successful. Also, another aspect is to take a look what is happening in society and the market and try to predict what will be relevant in 5-10 years.
She provided the following tips for applicants:
Consult with a person whose opinion you value and maybe they will point you in the right direction;
Think logically and understand that you need more than dreams to make things happen;
Pay attention to the subjects offered in the studies programme;
Get involved in extracurricular activities, because you will not only study at the University, but grow as an individual.