News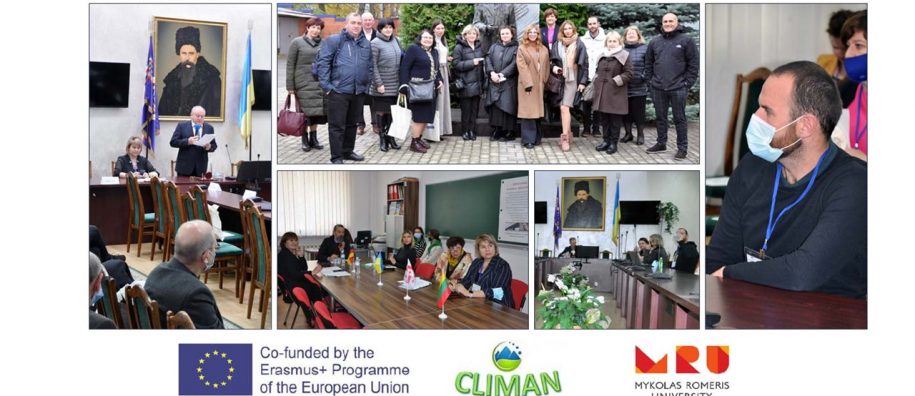 5 November, 2021
CLIMAN Project Coordinating Committee Meeting in Ukraine
Faculty of Public Governance and Business
Mykolas Romeris University (MRU) is implementing the Erasmus + project "Synergy of Educational, Scientific, Management and Industrial Components for Climate Management and Climate Change Prevention" (CLIMAN). The project aims to help universities in Sakartvelo, Belarus and Ukraine become research centers for climate change, thus contributing to global and European climate change management initiatives.
The MRU Environmental Management LAB participates in the project on an expert basis and helps to train colleagues and students from the above-mentioned universities.
Last week, Environmental Management Laboratory researcher and a collaborator of the CLIMAN project Dr. Miguel Inácio traveled to Kharkov, Ukraine, to participate in the international conference "Environmentally Oriented Higher Education. Methodology and Practice - 2021."
He met with the Erasmus + Project Coordination Committee to discuss the progress of the project and the results achieved. The meeting took place at the Kharkiv National University of Automotive and Highways. During the meeting project partners presented climate change management training modules applied at their universities. 
The meeting of the Coordinating Committee discussed the training schedule for the next year, study visits and other organizational issues. A team of researchers from the MRU Environmental Management Laboratory will conduct trainings in the next academic year, contributing to the successful implementation of the project.