News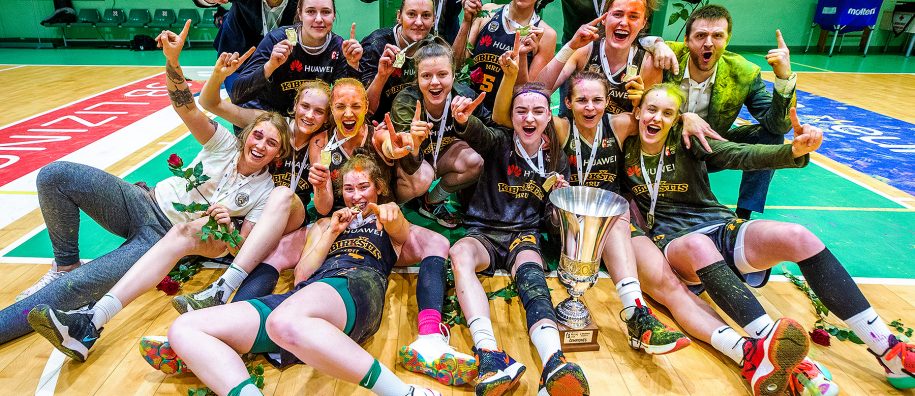 6 April, 2021
Champions: Basketball Team "Kibirkštis-MRU" Defeated Klaipėdos "Neptūnas"
Community
Events
Sports
April 2nd, the Vilnius "Kibirkštis-MRU" women's basketball team, after a 7-year break, became Lithuania's champions. In the final series of tournaments April 2nd, the team 61:52 (10:9, 16:13, 20:13, 15:17) defeated Klaipėdos "Neptūnas". They won the series of up to 3 wins with a score of 3-1.
The last time the Vilnius team won this title was during the 2013-2014 season.
During the first half of the tournament, there was a fight for every point, but the Vilnius Team was successful and during the intermission was ahead by 4 points (26:22).
During the third quarter, the Vilnius team doubled down and due to basketball player  Eglė Zabotkaitė's perfect dunks, the point total increased up to 11 points (46:35). During the 4th quarter "Neptūnas" basketball player tried to recover the lead, but to no avail. They did manage to decrease their lead by 4 points (50:46), but "Kibirkšties-MRU" Captain Kristė Timofejeva hit two 3-pointers in a row wiping out the lead. Basketball player  Gabrielė Šulskė successfully added two more points helping cement the lead – 61:52.
The most valuable Lithuanian championships final series player was Gabrielė Šulskė. She managed on average, during the final series to add 13,5 points to her team's account and had 4 successful passes.