News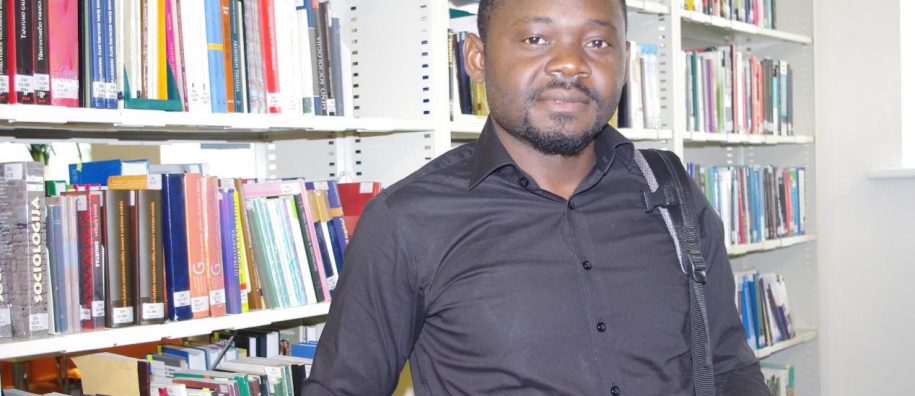 24 May, 2019
Cameroon Student: MRU Has Study-Friendly Environment, Great Library
Faculty of Human and Social Studies
Studies
Mykolas Romeris University (MRU) Master's Degree student Paul Jiti Ngeh from Buea, Cameroon lauds MRU for great library, "study-friendly" environment and cooperative lecturers that are always ready to help students academically.
The Master's Degree student, studying in the joint programme, "Social Work with Children and Youth," said he is satisfied with studies and the structure of the programme.
"It permits workers to study while working and is a flexible programme where consultations with lecturers are done online.
After finishing his Bachelor's Degree in Cameroon, he decided to begin Master's studies at MRU in the Social Work area.
"Studies here are accredited and the cost of living is low as compared to other European countries," said the student.
"My programme is partnering with Riga Stadins University in Latvia. That gives opportunity for students to study in different cultural backgrounds. It allows students to interact with students from other countries and build a professional relationship in the future, he said.
After graduation, he hopes to return to Cameroon to work for an NGO as a social worker providing social services including helping those combatting drug abuse and violent behaviours.
The thing that was different here was the Moodle online system of studies. In my country it's mostly face-to face meetings with lecturers and not online. It's better (here at MRU) - because you can put down what you have in your mind, without any distraction. You occupy your own space, when you are working - with no distractions.
In addition, he mentioned the excellent lecturers at MRU "because the study methods are more interactive than in Cameroon, where the lecture is "all knowing" and his job is just to impact knowledge. in Lithuania the student also takes part in discussion and activities and tasks.
"Studies in Africa are very challenging due to little motivation and the long-distances they need to travel to get to the university.
"Opportunities are not equal. You have very smart people in Cameroon, but they do not have the opportunity to study," he said.
That is why I value my studies here at MRU. I would recommend that other students come "because they will have a better opportunity to study in a friendly environment" with the latest computer technology at your fingertips, he said.