News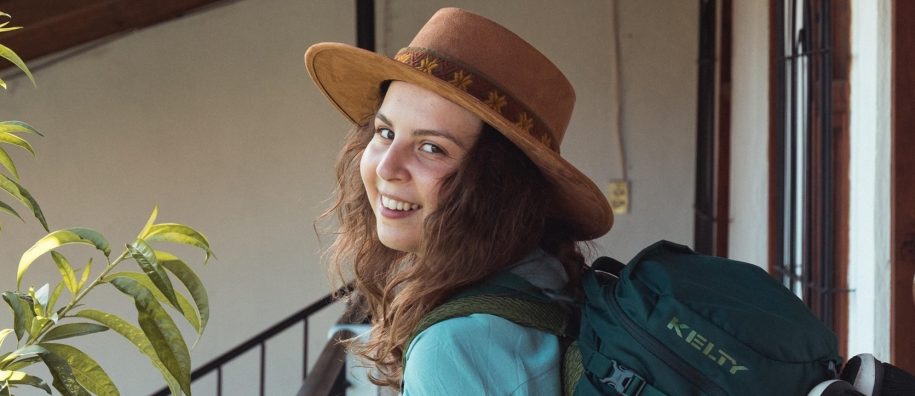 19 July, 2021
Business: Rimkus & Ėringė on How Global Travels Gave Birth to Business Ideas
Faculty of Public Governance and Business
Community
Mykolas Romeris University's (MRU) "Life's Start-Up" show interviewed two successful business people - social network communication agency "Caption" founder Karolis Rimkus and coffee business "New York Cafe" founder Samanta Ėringė. They discussed how travels around the globe provided courage to take charge and start their own businesses. Samanta said traveling in the U.S. and Alaska got her thinking. She came home with a business idea.
Karolis Rimkus: A Week After Returning Home from Travels in Asia He Registered His Company
Karolis Rimkus said travels in Asia taught him to be more courageous in taking up activities. It's possible to combine it all, when you have a huge desire, he added. Before the journey, he had a job and therefore it was difficult to make the decision to start traveling and leave behind a rented apartment and pet, personal belongings, work, and finances.
"When you make the decision,  you will be able to set your life in such order so as to achieve that goal, he added.
He traveled to China, Thailand, Laos, Cambodia, Indonesia, Singapore, Taiwan and Vietnam. He had plans to return to Lithuania after his time in Asia. However, during the journey he managed to come up with additional funds for travels to America and Japan, so the trip took a bit longer.
Although he traveled for 8 months, Rimkus says he is surprised how thrifty he was during his travels. "When you really want, you can spend as much as you do in Lithuania, but you will experience all those things, which you can not experience here."
Before his trips, Rimkus wanted to ensure he had enough money so he looked for ways to use some of his skills. He found several companies for whom he could create content on social networks. As one of his unique features he mentioned the different places he had traveled to. Rimkus said he created content for a travel agency and for the Lithuanian company, "Ecodenta." He said his biggest strength is marketing. During his travels he begin to offer his services to companies as a social network communication administrator. After a month, he had more orders than he could take up. After returning to Lithuania he founded his own business, "Caption." Rimkus said he would have established the business sooner, if there were technical possibilities available.
Samanta Ėringė: Alaska was the Birthplace of my Business Idea to Start My Own Cafe
Samanta Ėringė participated in the "Work and Travel USA" programme three times. During the first such exchange she ended up in Minnesota. It didn't meet her expectations so she left for Alaska to be with her husband. She flew to Alaska with her summer clothes, because it was very warm in Minnesota. I didn't have a job there. I was in the wilderness among huge mountains surrounded by a body of water and he locals kept saying there were many black bears there, she said.
She started to look for a place to work and landed a job at a cafe called, "New York Cafe." Samanta immediately bonded with the cafe's owners and they saw more opportunities for her than just being a barista. We kept joking, when there were many clients, that we would transfer this cafe to Lithuania. That's how the idea was born -in Alaska - for the cafe.
You can view the interviews on Mykolas Romeris University's "YouTube" channel:  https://www.youtube.com/watch?v=dBY7qmUfQpQ.