News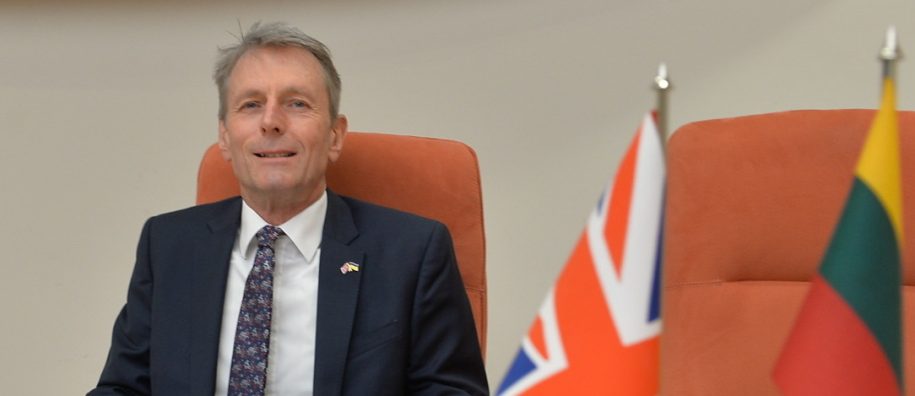 13 May, 2022
Britain's Ambassador to Lithuania John Brian Olley Lectured at MRU
Community
Events
Lecture
May 12th, 2022, the British Ambassador to the Republic of Lithuania John Brian Olley was at Mykolas Romeris University (MRU) and presented a lecture on leadership and diplomacy as a profession.
 The Ambassador met with MRU Rector Prof. Dr. Inga Žalėniene, discussed cooperation and future perspectives with British universities.
During his lecture, Ambassador Olley raised questions on good leadership, provided real-life examples, shared his experiences and insights on how to address leadership dilemmas, what challenges ambassadors face, and what attitudes and personal competencies they need.
 John Brian Olley was appointed Her Majesty's Ambassador to the Republic of Lithuania in September 2019. He has worked in the British embassies in Finland, Cyprus and Cameroon, Lloyd's Commercial Bank, served in Her Majesty's Armed Forces.
 The event was organized by the Social Welfare Office under the Community Welfare Center and the MRU International Office.