News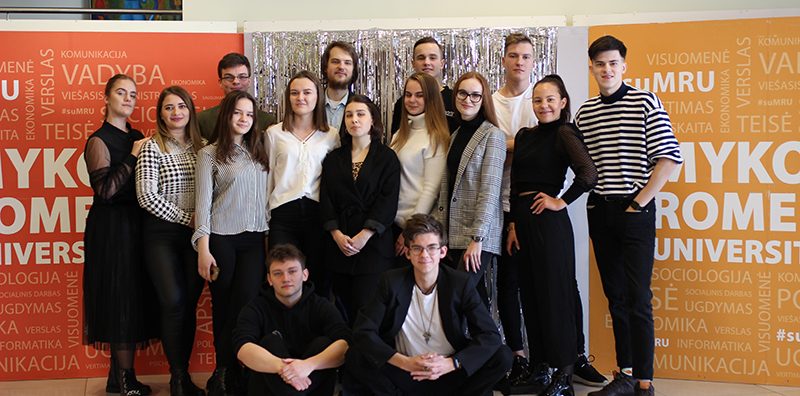 19 December, 2019
Best Student Authors Awarded Prizes Dec. 18th
Faculty of Human and Social Studies
Events
Dec. 18th, 2019, three Mykolas Romeris University (MRU) Communication and Digital Marketing students were recognized for their short novels during the "Fall Leaves" event (Lapkričio lapai). The students presented their own short novels and wrote about life from a student perspective including their adventures filled with emotions, longing, desires.
The most original work, "From Zero to Hero" was written by 2nd-year student Linas Simonaitis. Best Novel of the Year went to Emilija Juškevičiūte for her novel, Stebuklingas antradienis (Miraculous Tuesday). Student Aistė Laurinavičiūtė was recognized for the short novel most reflecting student life called, History of Adana ("Adanos istorija").
Students were inspired to create their own short novels by Creative Writing Lecturer Miglė Černikovaitė.
MRU Communication Institute Head Virginijus Valentinavičius congratulated the students. He encouraged students to keep writing and to not be afraid to express their thoughts freely.
Altogether there were 15 short novels submitted of which 3 were recognized as outstanding.
Winners received prizes - books and certificates of appreciation.
MRU Communication Institute students thank the university community for their support and encouragement of their creativity. Students also thank photographer Edvinas Krupinskas for his photos.