News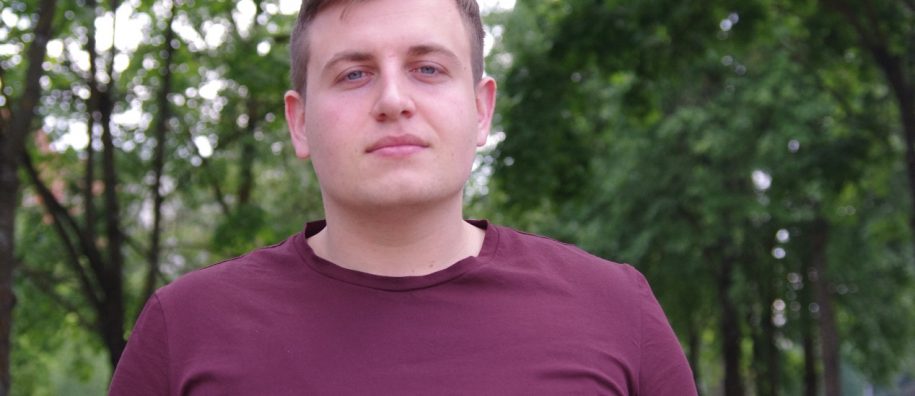 5 June, 2019
Belarus Student Begins Traineeship @LegalTech Centre
Law School
Studies
Community
June 4th, 2019, Belarus student Aliaksei Zgirouski began an Erasmus+ traineeship at the MRU LegalTech Centre.
Aliaksei, who is studying in the International and European Law Master's programme at Poland's University of Wroclaw, said 2 months ago he had no idea he would be undertaking an internship at the LegalTech Centre. An avid traveler, the 23-year-old student, who hails from Minsk, has already visited 15 countries including Germany, Czech Republic, Netherlands, Turkey, Greece and Egypt, which he has visited more than 20 times.
When he began to apply for internships in Europe, he sent out 200 applications and got 3 positive responses including the one from MRU. He was also accepted to intern at a Belgian Law firm and at a Public International Law Research Institute in Athens, Greece. He got 47 negative responses.
But the fluent English speaker, who wants to learn Arabic, never gives up and is constantly on the look out for new opportunities to learn and network.
As for MRU, he said from "the first sight it looks modern."
He said he is open to new projects, meeting new students, friends and to new experiences in Vilnius.
"I'm always trying to get out of my comfort zone," he said.
He is currently working on his Master's thesis: "The Protection of the Environment in the WTO System." Belarus will be part of the WTO in a few years. I think it will be useful to become a good candidate for any public or state authority, he said.
During the day he works at the LegalTech Centre where he is helping with information dissemination on social networks, Facebook as well as doing research in legal trends. Aliaksei will also look to find companies in Minsk to partner with the LegalTech community, which is relatively new in Belarus.
Now Belarus is developing in the IT sector and we have a High-Tech Park in Minsk, he said.
When his 2-month internship at the LegalTech Centre ends at the end of July, he will be attending an international Summer School in Moscow at the International Comparative Law Research Center. He was awarded a scholarship to attend the Summer School.
After he graduates from the University of Wroclaw next year, he plans to pursue a 2nd Master's Degree in the Higher School of Economics in Moscow. There he will pursue a Master's Degree in IT Law.
"I'm a cosmopolitan person. I'm always on the go and wanting to learn more and find out more," said the student who is dreaming of a career as a lawyer.