News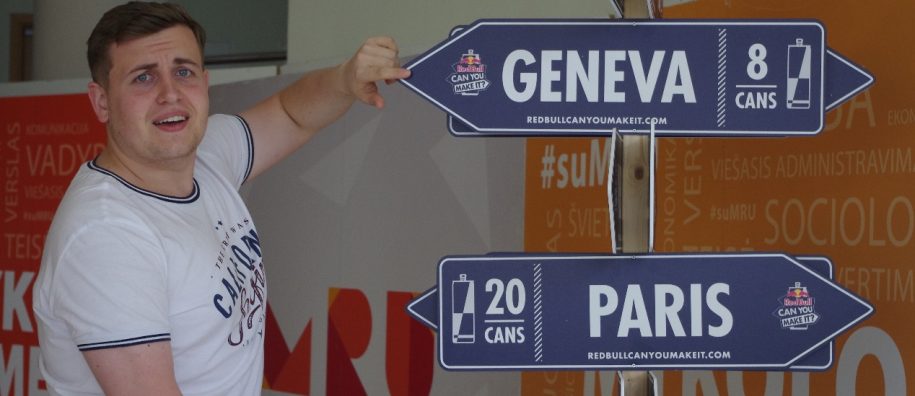 17 July, 2019
Belarus Student Aliaksei: More Students Should Visit Minsk
Law School
University
Studies
July 13th, 2019, Belarus student Aliaksei Zgirouski, who is undertaking an Erasmus+ traineeship at the MRU LegalTech Centre, told the daily "Lietuvos Rytas" that Minsk and Vilnius are very different cities, but students in both cities should travel, visit and meet each other.
"If we want to have more cooperation, then we should visit each other more often," said the 23-year-old student.
Vilnius is a much older city. The building and architecture is different here, he said. The streets in Vilnius are not as wide as those in Minsk. Also, there are many outdoor cafes in Vilnius which are "very cozy," he said.
In June, Aliaksei began an Erasmus+ traineeship at the MRU LegalTech Centre. At the end of July, he departs for Moscow where he plans to attend an international Law Summer School.
He is now studying in the International and European Law Master's programme at Poland's University of Wroclaw.
Just 2 months back he had no idea he would be undertaking an internship at the LegalTech Centre. He said that he believes that he has some Lithuanian blood on his great grandmother's side. She could speak Lithuanian, he said.
Some day he would like to get a Lithuanian passport, he said.
Since Lithuania is part of the European Union (EU), the passport would make it easier to get a job in EU countries. Also, with a Lithuanian passport you could visit many more countries than with a Belarus passport, he noted.
An avid traveler, Aliaksei has already visited 15 countries including Germany, Czech Republic, Netherlands, Turkey, Greece and Egypt.
He said he feels closer to Lithuania than to Russia.
"We had a joint history and people here still remember one another," he added.
He said he has not had a chance to visit many of the sights in Vilnius yet, because he is working and studying.
Aliaksei also enjoys some Lithuanian delicacies such as potato pancakes and the pink summer soup, "šaltibarščiai." We have a similiar cold soup, which is called "cholodnik" in Belarus, he said.
After he completes studies in Poland, Aliaksei plans to study in a Master's Degree programme at Moscow's Economics School. He wants to study Informatics Technology Law.