News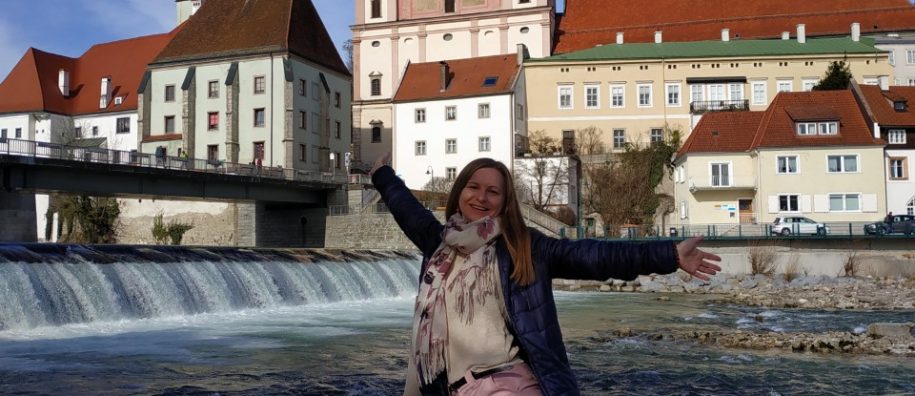 8 May, 2021
Belarus Electronic Business Student Forging Unforgettable Memories at MRU & During Semester Abroad in Austria, CZ Republic
Faculty of Public Governance and Business
Studies
International Students
Community
Erasmus
Mykolas Romeris University (MRU) student Tatsiana Krauchauka from Belarus is studying in the MRU Master's programme, "Electronic Business Management." She agreed to answer a few questions posed by the Faculty of Public Governance and Business.
1. Tell us briefly about yourself. What are you studying? How was your Erasmus semester abroad?
My name is Tania Krauchauka and I am from Belarus. I am a Master's Degree student studying Electronic Business Management. I chose to do my Erasmus in Austria at the Johannes Kepler University Linz (JKU). It was a really good experience so I decided to pursue studies abroad again. I went to the Czech Republic for a 2nd Erasmus abroad in September 2020 - January 2021. I chose two different countries because it allowed me to discover two different cultures. I try to integrate myself and try to learn new languages.
2. What activities encourage you to improve and achieve goals?
Clear goal-setting, communication, and feedback all give you an understanding of what you need to do and what to fix or improve to achieve the goal.
3. What determined your choice to participate in the Erasmus program at MRU?
The opportunity to travel and meet people from different countries and to learn how the educational process at other universities is organized.
4. What challenges - successes and failures did you face when you left?
I can't say that I have faced any serious difficulties or failures. But perhaps one of them is the language barrier abroad. Not everyone you meet always speaks English, but you can always use your imagination and find a solution to this.
5. What are the benefits of the Erasmus experience?
Trying to live in a different country and to learn more about a different culture. Of course, there is the opportunity to travel, to meet new people and make new friends as well as discover new things.
6. What advice would you give to those who are skeptical or skeptical about choosing an Erasmus program?
Don't be afraid to step out of your comfort zone. Living in another country will allow you to gain not only invaluable life experience, but also a lot of unforgettable memories and interesting stories from your time spent there.
7. What are your immediate plans?
I am planning to stay in Lithuania and to find a job in Vilnius after I graduate.