News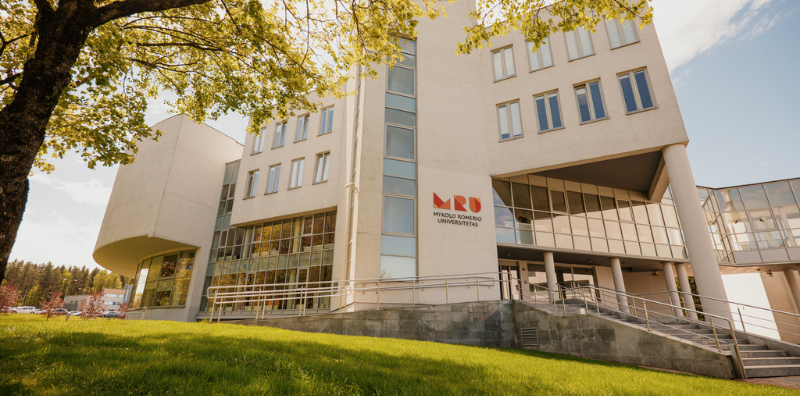 29 July, 2022
Bachelor's Admissions: Increase in Freshmen Invited to Study at MRU
Studies
MRUen
High school graduates are being sent invitations to study in undergraduate programs in Lithuanian higher education institutions. During the main admission, Mykolas Romeris University (MRU) invited more graduates to Bachelor's Degree studies than last year - 579 (in 2021 - 567). This year, those who want to study at Lithuanian universities and colleges number 25.4 thousand and in 2021 it was slightly higher at 25.7 thousand.
MRU's the First Choice For More Graduates
In the first admissions stage to Bachelor's Degree studies, MRU this year received more than 4,400 applications from graduates. Compared to the previous year, 6% more graduates chose MRU as their first University of choice this year. MRU Vice-Rector for Academic Affairs Prof. Regina Valutytė said an individualized approach to students pays off. A huge amount of attention is devoted to strengthening of mentorship of freshmen, review of studies programmes and strengthening of internationalization, which always has been a defining feature of MRU, she added. It will be possible to sign agreements with the University from July 29th until August 2nd, 17:00 hrs. remotely.
Increase in Number of Invited to Study in State-Financed Places at MRU
This year the number of individuals invited to study in state-financed places at MRU increased to 316, up from 277 in 2021. Those students willing to pay for studies decreased this year. A huge influence on accessibility of studies in the country could be due to the mathematics exam, which is necessary in order to apply for a state-financed place in Lithuania. This year 35% of those taking the exam failed it.  Accessibility to study in social sciences this year also decreased. Those failing to pass the state mathematics examination couldn't apply for a state-financed place in social sciences, in which this year the government didn't allocate more financing than the previous year, said MRU Vice-Rector Prof. Valutytė.
Psychology, Law & Communication Remain Most Popular Programmes
Just as in the previous year, the most popular programmes this year among applicants continue to be Psychology, Law and Communication programmes. Law and Criminalistics is the most popular, followed by Psychology, Communication and Digital Marketing. 
MRU's Public Security Academy Law and Pre-Trial Process is in 6th place as the most popular Bachelor's Degree programme in Lithuania. 
From Aug. 3rd to Aug. 5th, during the supplementary admissions stage, those applying via the  LAMA BPO system will be able to apply for remaining state-financed places and non-financed Bachelor's Degree studies places. Those not planning to compete for a state-financed place, can submit applications directly to MRU during the institutional admissions stage beginning from August 8th.