News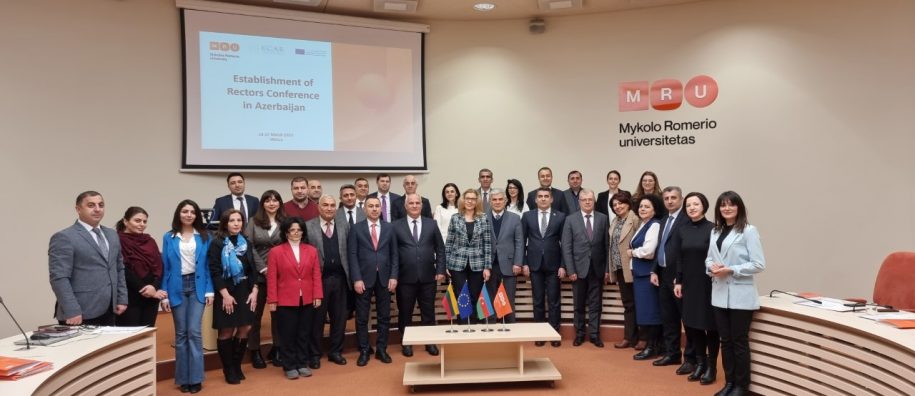 13 March, 2023
Azeri University Rectors, Vice-Rectors & Academics Attending Training on Education Affairs at MRU March 13-17th
Events
Workshop
Visits
March 13th-17th, a 30-member delegation of Azerbaijan University Rectors, Vice-Rectors, Dept. heads and representatives from universities are attending a training session on the campus of Mykolas Romeris University (MRU).
MRU Rector Prof. Inga Žalėnienė delivered the welcome speech March 13th at the Training on Education Affairs workshop organized in part by MRU.
The event is sponsored by Erasmus+ within the framework of the project, "Establishment of Rectors Conference in Azerbaijan" (ECAR).
There are 3 Rectors participating including:
Baku Business University Rector Ibad Abbasov,
Azerbaijan State Pedagogical University Rector Jafar Jafarov
Nakhchivan University Rector Anar Kazimov.
There are a total of 30 Azeri University and academic officials in the delegation attending the workshop this week.