News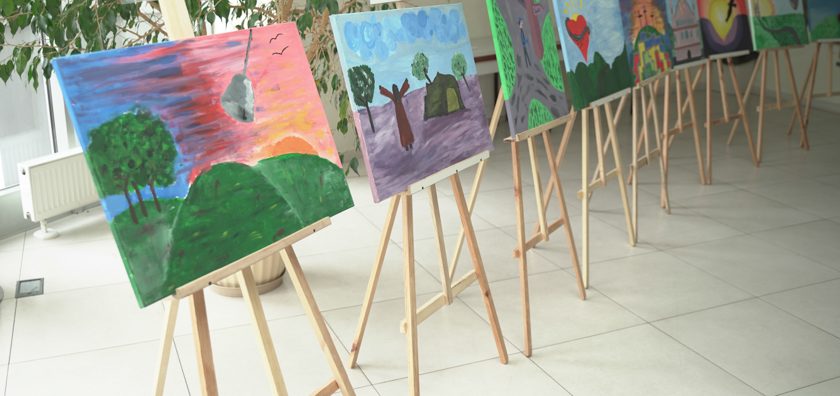 11 October, 2021
Art Exhibition by Kaunas Remand Prison for Minors Opened at MRU
Events
Art Exhibition
University
Public Security Academy
Community
Oct. 11th, 2021, an art exhibition by detainees and convicts from the Kaunas Remand Prison for minors opened at MRU's Rotunda Hall. Titled, "Draw God who is light, love and freedom." It features the work of 19 youth who took part in the art project. 
In 2020 from June - September,  youth doing time at the Kaunas Remand Prison took part in a pastoral care project where they were asked to draw a series of paintings. Due to the extraordinary situation in the country, there were no gatherings of large groups of people allowed. Youth were asked to draw on their own, but the size of the paintings was such that it would allow for exhibition in a large space. All the young painters could choose whether to create something of their own or to copy something.
A total of 19 youth responded to the call to paint something for the exhibition. Many of the youth taking part in this project did not believe that they would be able to complete what they started. There was a chance to watch as the youth's talents unfolded with individuality, and extreme sensitivity. Many of the youth, having completed their work, looked on in amazement at what they drew, said exhibition organizer Fausta Palaimaitė.
Project coordinator and organizer - Kaunas Remand Prison Resocialization unit specialist Fausta Palaimaitė