News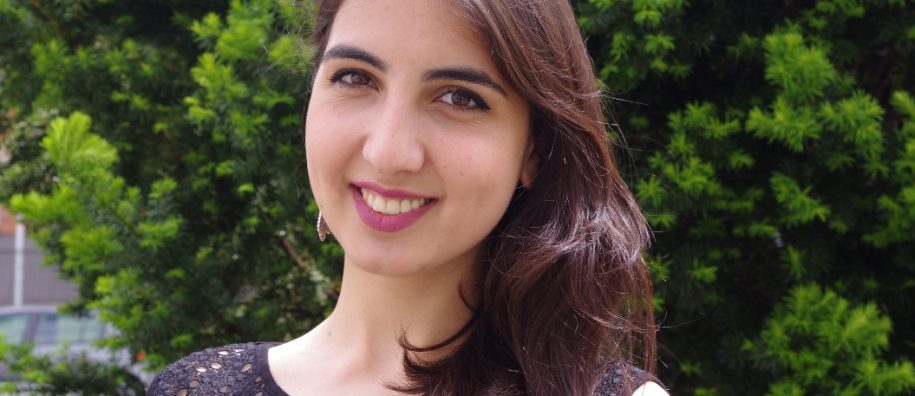 2 June, 2017
Armenian Student Hoping for Diplomatic Career After Erasmus Studies
International Students
Alumni
Mykolas Romeris University (MRU) Armenian student Tatevik Hovhannisyan hopes to pursue a career in the diplomatic service, after she completes her Erasmus semester at MRU and Master's Degree studies.
She is majoring in International Economic Relations at the Armenian State University of Economics (ASUE).
"It's an honour to live and study in Vilnius," said the student, who has a flair for languages and a charismatic personality.
But the beginning of student life at MRU, where she is taking courses in Business and Administration, was not easy for her. In January Tatevik boarded a plane for the flight to Vilnius, the first flight of her life.
After landing in Vilnius, the weather was awful. "It was the worst weather and I thought I made the wrong decision to come here," said the Armenian student.
Cold, sunless, overcast, cloudy Vilnius made a bad first impression.
But in 3 days she changed her mind, when MRU's International Office organized a trip to Vilnius' Old Quarter. "It was the first day of sunshine and I fell in love with the city. The architecture, the city itself - is old and so well preserved," she said.
"I like that Vilnius could preserve its old buildings so well," she said.
"In Gedimino street I adore the sunsets and the colours. I took so many photos," said Tatevik adding that she shares some with friends and family in Armenia.
She has come to enjoy living in Vilnius and said she rides the orange Vilnius city bikes several times a week with fellow MRu students.
"I encourage my Erasmus friends from Georgia, Turkey, Romania and Slovakia to ride bikes together," she said.
Although she said she misses Armenia's mountains, she loves the nature of Lithuania especially the lakes and green fields.
When not studying, she reads poetry and has managed to learn to recite Lithuanian poet Jonas Aistis' nature poem, "Peisažas" from memory with almost flawless pronunciation of Lithuanian words.
"I love the language. I was feeling the words. It was quite easy to learn," she said.
But it is the international student body at MRU that she finds so attractive.
I have made many friends here, she says. She said her Turkish friends cook so well and she singled out Kadir, Ekrem and Abdulkadir as especially good at cooking.
We cook together, but the most shocking thing was that these boys could cook so well.
She also had praise for her fellow MRU student and roomate from Kyrgyzstan. "This girl is amazing - we're like sisters," she adds.
It will be hard for her to say goodbye at the end of this month to all the students and friends she has made at MRU, especially those from Georgia, Turkey, Azerbaijan and Ukraine.
"I learned a lot, traveled a lot. The worst thing is to say good-bye to friends. Who knows when we will meet again?" she says.
"But at least I will have many memories of my time here," she said.
Tatevik is due to complete her Master's Degree in June of 2018. She may pursue PhD studies, encouraged by her professor in Yerevan. But she also plans to combine further studies with a job, while pursuing her dream of becoming a diplomat.