News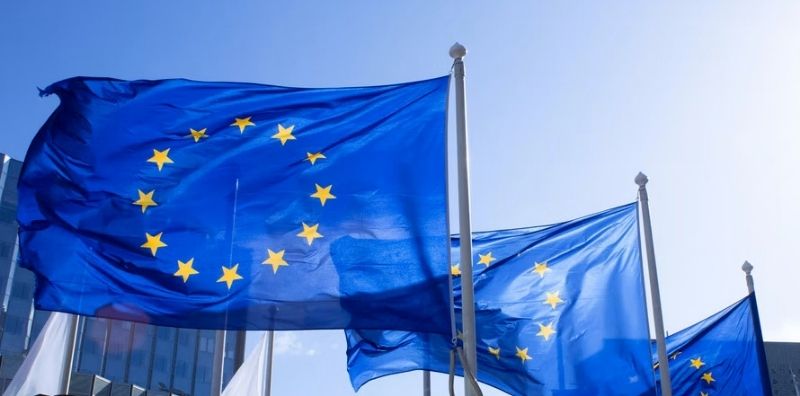 26 May, 2022
Accredited: MRU European Joint Masters' in Strategic Border Management Which Will Develop Core of EU Border Guards
The Accreditation Organization of the Netherlands and Flanders (NVAO), which is included in the Register of European Quality Assurance Agencies for Higher Education, has conducted an external evaluation of the European Joint Masters' in Strategic Border Management.
Based on the results, the Centre for Quality Assessment in Higher Education (SKVC), Studies Evaluation Commission decided to accredit the MRU Master's Degree programme for a 7-year period. This joint Masters' programme aims to train and prepare border guard management-level specialists who know the European context and have competencies necessary seeking to react in a unified manner to EU external border security challenges, which the EU has been confronting in the last several years. This joint proramme is unique and has no analogues even in the EU context.
MRU Academic Affairs Centre's Study Programmes and Quality Assurance Group Head and Chairwoman of the International Study Quality Committee of the joint EJMSBM programme Assoc. Prof. Dr. Inga Juknytė-Petreikienė said the joint programme was evaluated according to the 2015 Bologna Ministerial Conference approved European guidelines for quality assurance of joint study programmes to evaluate joint studies programmes implemented in Europe.
 An international expert commission, headed by Prof. Laurence W. Gormley, evaluated the EJMSBM areas assessed as meeting international standards. Experts emphasized that the EJMSBM is an ambitious programme with a very clear and laudable goal of developing a core of EU border guards, who based on academic research, could address the immediate and important challenges facing Europe. To this end, an international consortium came into force bringing together experience from academics and practicioners in a variety of fields demonstrating a strong common ethos and ability to implement this unique programme.
  To this end, an international consortium has been brought together, uniting the high level of experience from academics and practitioners in a variety of fields, demonstrating a strong common ethos and ability to pursue this unique program. Also Assoc. Prof. Dr. Inga Juknytė-Petreikienė states that the EU's border management solutions and experiences are shared internationally. The best migration crisis management strategies are sought. Therefore, this unique program has become especially relevant for Lithuania and neighboring countries in the face of hybrid attacks by undemocratic regimes against the EU.
The newly-evaluated Master's Degree programme was accredited by the European Higher Education Accreditation consortium in 2015. The programme was launched in September 2015. It is implemented together with MRU (Lithuania), the Netherlands Defense Academy, the National Distance Learning University (Spain), the University of Salamanca (Spain), the Rezekne Academy of Technology (Latvia) and the Estonian Academy of Security Sciences. Implementation of the programme in 2015-2021 was coordinated and funded by the EU Border and Coast Guard Agency Frontex. There are plans to update the studies programme implementation during the 2022-2023 academic year.
Admission to the programme is announced by "Frontex."