News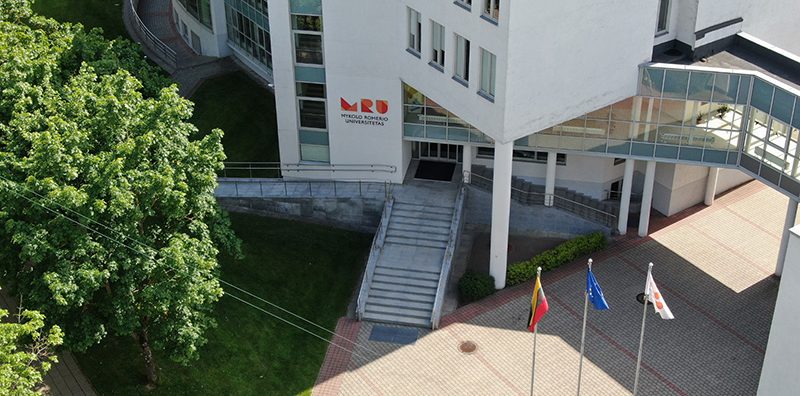 7 July, 2021
34th JURIX 2021 Conference to Take Place in Vilnius Dec. 8-10th
Announcements
Law School
Events
Conference
Dec. 8-10th, 2021, the JURIX conference on Legal Knowledge and Information Systems will be hosted in Vilnius, Lithuania. Mykolas Romeris University (MRU) has been chosen as a local organiser of JURIX 2021. Call for papers will be issued in July. Depending on the COVID-19 situation, the Conference will promote physical participation and networking, but will also provide hybrid participation opportunities.
 JURIX conferences are held annually since 1988. The proceedings of the conferences are published in the Frontiers of Artificial Intelligence and Applications series of IOS Press.
The JURIX Conference attracts a wide variety of participants, coming from government, academia and business. It is accompanied by workshops on topics ranging from e-Government, legal ontologies, legal XML, alternative dispute resolution (ADR), to argumentation, deontic logics, etc.
The local organiser for JURIX 2021 - the MRU Law School focuses on classical and modern legal studies that integrate experiental learning, legal technologies & AI, as well as mediation to meet future needs. MRU operates a LegalTech Centre since 2018 to innovate legal education, promote research and start-ups in this field. MRU runs a Joint doctoral program on law and technologies since 2012 (www.last-jd.eu), the Marie Skłodowska-Curie international doctoral program "Law, Science and Technologies in the Internet of Everything" since 2019 and LegalTech LL.M program since 2020 (https://www.mruni.eu/en/study_program/legaltech-ll-m/), and provides inter-disciplinary postdoc opportunities. According to QS World University Rankings by Subject 2021 - for the third year, MRU remains the only Lithuanian university that appeared in the subject ranking for law and was placed among the world's best 250 universities (holding 210 place).
Lithuania has a vibrant community of technologies and Vilnius is home to a rapidly developing and innovative business ecosystem. The city is constantly developing strategies to support the continued growth of Shared Service Centers, FinTech, ICT, high-tech manufacturing, and biotechnology. It is recognized as one of the Fintech hubs in the world, 4th globally in the National Cyber Security Index, 11th globally for Ease of Doing Business.
More information at: https://jurix2021.mruni.eu